Moving to Las Vegas is a decision both the Oakland Athletics, and Las Vegas, seem pleased with. But the apparently done doesn't please everyone.
Las Vegas Raiders owner Mark Davis, whose own team made the identical move in 2020, is not a fan of having the A's play next door to Allegiant Stadium. It sounds like even neighboring states might be too close for him.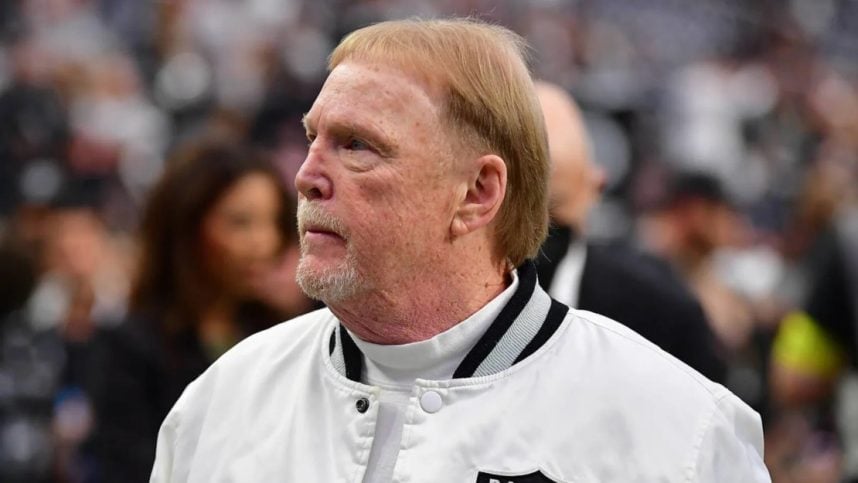 "I won't forget what they did to us in Oakland," Davis told the Las Vegas Review-Journal. "They squatted on a lease for 10 years and made it impossible for us to build on that stadium. They were looking for a stadium. We were looking for a stadium. They didn't want to build a stadium, and then went ahead and signed a 10-year lease with the city of Oakland and said, 'We're the base team.'"
The A's employed a stranglehold on Oakland Coliseum for years. The Raiders played there for several seasons after transitioning back from LA in 1995. When Davis pushed for improvements to the structure, which was built in 1966, he found that the A's lease with the city precluded the football team from making improvements, or from building a football-only stadium on the site.
This is what prompted Davis to consider relocating, he said.
"They marketed the team as 'Rooted in Oakland,' that's been their mantra through the whole thing," Davis told the R-J. "The slogans they've been using have been a slap to the face of the Raiders, and they were trying to win over that type of mentality in the Bay Area. Well, all they did was (expletive) the Bay Area."
In their search for a better home than 57-year-old RingCentral Coliseum, the A's eyed two contenders — one on the water in Oakland at Howard's Terminal, the other as Las Vegas' first MLB team. This week, the A's announced plans to build a stadium, in partnership with Red Rock Resorts, with a retractable roof on 49 acres west of the Las Vegas Strip. It is set to cost $1.5 billion and seat 30,000 fans.
"For them to leave Oakland without anything is pretty (screwed) up," Davis said, "because that site that the stadium was on was a good site."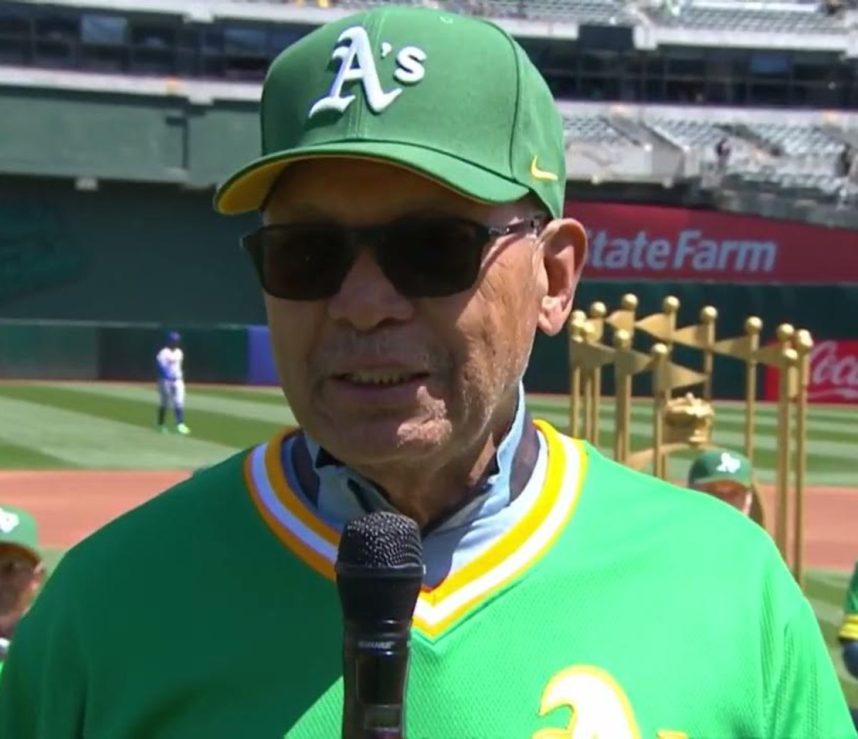 Reggie Also Takes a Swing
Reggie Jackson is also unhappy about the move. In case anyone doesn't know, before his nickname was "Mr. October," the baseball superstar — who led the A's to three straight World Series victories from 1972 to 1974 — was known as "Mr. Oakland."
"The city, I thought, really needed to do something," Jackson told Yahoo Sports. "Save the A's. You lost the Warriors. You lost the Raiders. What the hell's wrong with you? You can't see that coming? The fans don't deserve that."
Jackson said he tried buying the A's himself in 2005 — along with partners including Microsoft founders Bill Gates and Paul Allen —  but Steve Schott and Ken Hoffman sold it to John Fisher and Lew Wolff for $180M instead. According to Jackson, former MLB commissioner Allan "Bud" Selig blocked his bid.
"I was the higher bidder, but we didn't get the team," Jackson told Yahoo.
Jackson drew up a lawsuit against the owners and Selig, but was persuaded not to file it by several baseball bigwigs. Wolff stayed in the A's organization until 2016, when he sold his share of the team and is now the chair emeritus.
Expected Opposition
Surprising no one, Oakland Mayor Sheng Thao also blasted the deal, accusing the A's of conducting negotiations with their hometown city in bad faith.
"It is clear to me that the A's have no intention of staying in Oakland and have simply been using this process to try to extract a better deal out of Las Vegas," Mayor Thao said in a press statement.
The post A's Backlash: Heavy Hitters Slam Vegas Move appeared first on Casino.org.