Bally's Twin River Lincoln Casino Resort in Rhode Island showed off its $100 million expansion and renovation to its first guests on Tuesday. That's after company officials held an opening ceremony commemorating the resort's new amenities and property enhancements.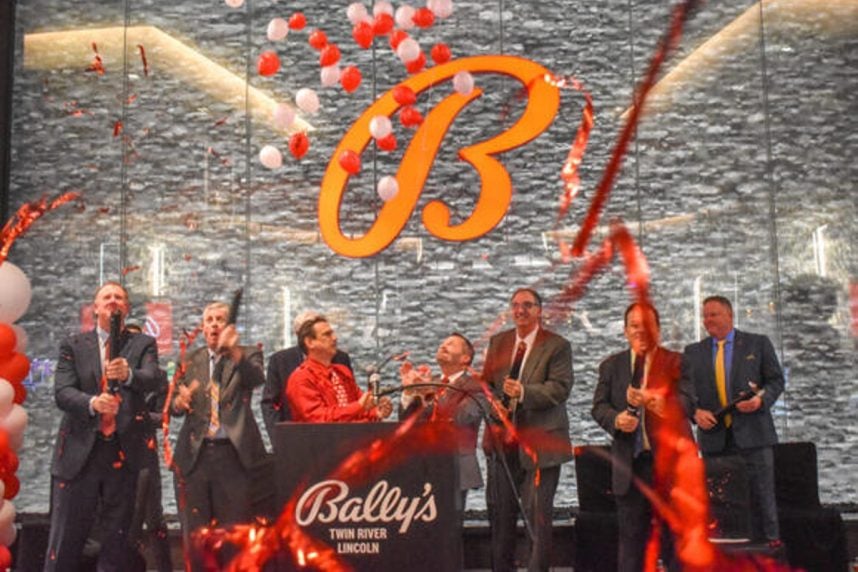 The renovation project is highlighted by a new smoke-free casino on the property's second floor. A 40,000-square-foot expansion to the casino's first floor brings 355 additional slot machines, 57 table games, and 27 electronic table gaming positions.
Bally's Twin River Lincoln now offers 162,000 square feet of gaming floor space, with more than 3,700 slots and 100 poker, craps, baccarat, mini baccarat, and roulette tables.
Our expanded gaming floor, combined with other property improvements, represents a $100 million investment in Rhode Island to generate much needed revenue for our home state," said Craig Eaton, Bally's head of Rhode Island operations. "Our expanded footprint also blends with the existing facility design, incorporating several feng shui principles such as a large waterfall."
Additionally, the $100 million investment includes a new Korean day spa. Dubbed "Spa Light — International Spa," the 14,000-square-foot facility offers guests massages, body scrubs, facials, skin care, and lash services. The venue also features saunas and a bathhouse, steam rooms, seated showers, a Himalayan Salt Room, and an ice room.    
Investment Mandate
The $100 million spent by Bally's was dictated through the company's 2020 agreement with the state to resolve its differences with IGT, which manages the Rhode Island Lottery.
Rhode Island's casino law only allows for video lottery terminals (VLTs) — gaming machines that look and operate nearly identical to traditional Las Vegas-style slots, but differ in how the devices determine whether a spin wins. Bally's has held a monopoly on commercial casino gaming in the state for more than a decade. That lock dates back to when the company was known as Twin River Worldwide Holdings.
Because IGT has been the state's longtime lottery partner, the state required Bally's to place a certain number of IGT video lottery machines on its two casino floors.
Twin River, which rebranded to Bally's Corp. after acquiring the iconic casino brand from Caesars Entertainment in 2020, alleged that IGT machines underperformed compared with other VLT products from competing manufacturers. Bally's Corp. no longer owns Bally Technologies, which also produces VLT machines. Bally Technologies has been owned by Light & Wonder, formerly Scientific Games, since 2014.
In early 2020, IGT and Bally's found common ground and agreed with the state to extend their respective lottery and casino monopolies. In exchange for a 20-year lottery extension, IGT agreed to pay the state a one-time $27 million fee and invest at least $155 million into its manufacturing capabilities. The firm must also maintain a state workforce of at least 1,100 people.
Bally's agreed to invest $100 million into Twin River Lincoln in exchange for a 20-year extension of its gaming operating privileges.
The gaming legislation additionally mandated that IGT and Bally's form a new joint entity. That gaming manufacturing venture would see IGT maintaining a 60% ownership stake and Bally's the other 40%.  The combined company will be the exclusive provider of slot machines (technically, VLTs), for Bally's Twin River Lincoln and Bally's Tiverton.   
Smoking Continues
The Bally's Twin River Lincoln casino expansion and upstairs reconfiguration to go smoke-free included the installation of a new air ventilation system for the downstairs gaming area, but many workers at the property continue to speak out against the ongoing allowance of casino smoking.
Rhode Island Gov. Dan McKee (D) said he hopes those who do not wish to work in a smoke-filled workplace can be moved upstairs.
Hopefully, the management and workers can figure out a way to handle that in a way that is healthy," McKee told The Providence Journal. "I am not a smoker and I know the downside to smoking so I can of empathize with the workers."
Eaton said Bally's is trying to accommodate all gamblers.
"We offer nonsmoking and smoking. When you come to our casino, you don't have to go to a smoking area," Eaton explained. "You can go to our second floor and we have complete offerings up there. We don't want to discriminate against either."
The post Bally's Twin River Lincoln Completes $100M Expansion, Opens New Nonsmoking Casino appeared first on Casino.org.