Caesars Atlantic City regulars participating in the casino company's Caesars Rewards program have the chance to win $1 million this weekend.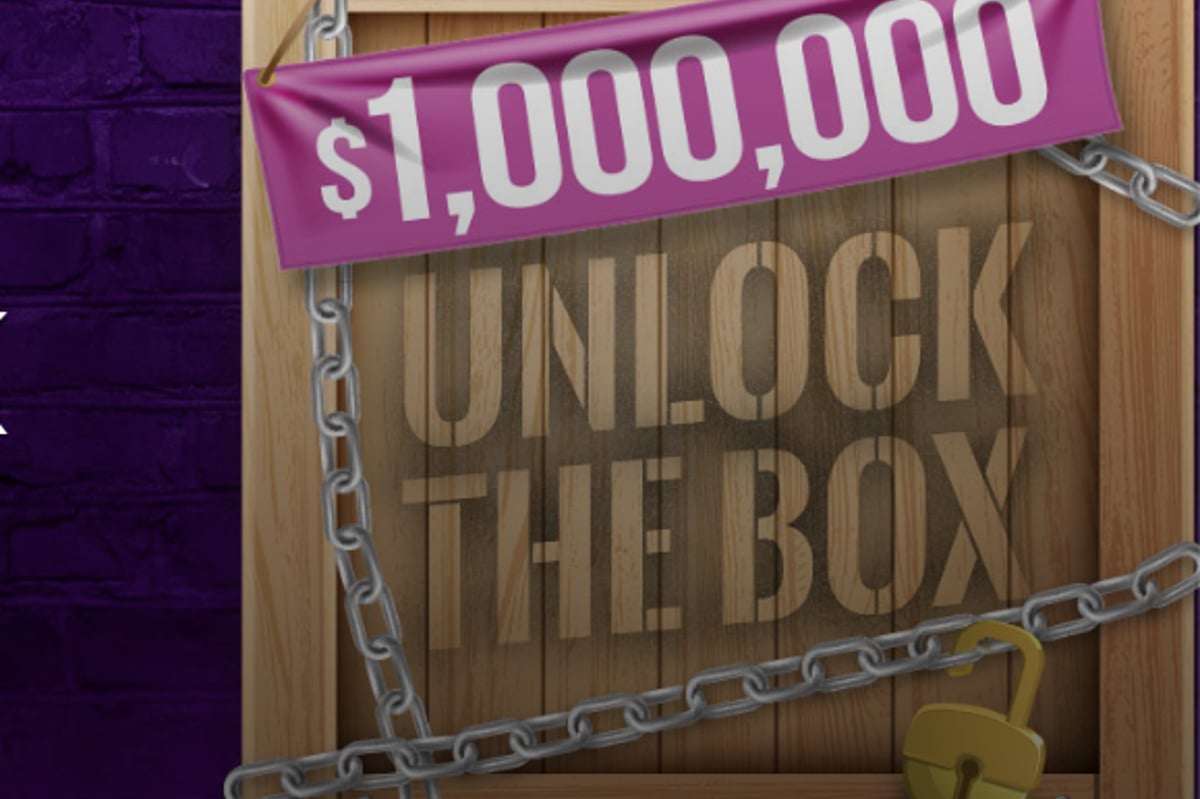 Caesars Entertainment operates three casinos in Atlantic City — Caesars, Tropicana, and Harrah's. Gamblers enrolled in Caesars Rewards have been earning entries into the company's "$1,000,000 Unlock the Box" promotion throughout the summer, with the game culminating this Saturday, September 10.
Since July 1, Caesars Rewards members have earned an entry into the "Unlock the Box" campaign every time they scanned their card at the three Atlantic City casinos. Loyalty members have also garnered additional entries for every 25 Tier Credits accrued during the past two-plus months.
This weekend, one lucky Caesars Rewards member will be randomly drawn to have the chance at unlocking the casino's box and taking home $1 million in cash. On Saturday at 8 pm EST, the final drawing will be held at Tropicana and broadcast across the two other Caesars properties.
The winner will open the box and choose envelopes containing different cash value amounts. Each of the 35 envelopes contains a ticket slip with a value of $10,000, $15,000, or $1 million.
Once the player chooses five envelopes with the same dollar amount, that is the prize he or she will receive.
Entry Rush
Caesars Rewards members in Atlantic City have time to increase their odds of unlocking the box and picking the envelopes. Card members gambling today and tomorrow receive 10 entries for every 25 Tier Credits earned.
At around 8 pm Saturday, the "Unlock the Box" drawing will occur at the Tropicana. One lucky Caesars Rewards member who scanned their card and is on-site at Caesars, Harrah's, or Tropicana will be drawn.
The winner has 10 minutes to report to the Caesars Grand Lobby, Harrah's Grand Lobby, or Palm Walk at Tropicana to notify staff they are ready to open the box and its envelopes. If the winner is at Caesars or Harrah's, they will be provided with transportation to the Tropicana for a chance at winning the $1 million.
If the person matches the five $1 million envelopes, the winner will receive the $1 million prize in the form of a 20-year annuity worth $50K per year.
Casino Games
Caesars joined rival MGM Resorts in running a major promotion encouraging its rewards members to visit its properties as frequently as possible this summer. While Caesars is focusing on Atlantic City, investing $400 million into renovating its three casinos, MGM remains attentive to Las Vegas.
This summer, MGM ran a game called "The Wild Wild Quest." MGM Rewards members were tasked with finding and scanning QR codes at the company's Las Vegas properties with a chance to win a prize.
Each MGM casino on the Strip offered a QR code that MGM Rewards members scanned to see if they had won. The promo's top prize included a chartered jet from Los Angeles to Las Vegas, accompanied by eight-time Grammy Award-winner Usher.
The VIP package came with a three-night stay in an Aria Sky Suites Penthouse, $15K in cash, an automatic upgrade to MGM Rewards Noir status, VIP tickets to Usher's residency show at Dolby Live, a one-hour cooking class with MGM chefs, and a one-hour golf lesson with an MGM Resorts PGA or LPGA golfer.
The post Caesars Atlantic City Rewards Members Await Outcome of $1M 'Unlock the Box' Promotion appeared first on Casino.org.