While Osaka, Japan, and MGM Resorts International are celebrating the approval of their integrated resort (IR) plans, they might not want to get too excited. Changes in the perception of the global casino industry are causing some potential financial backers to get cold feet.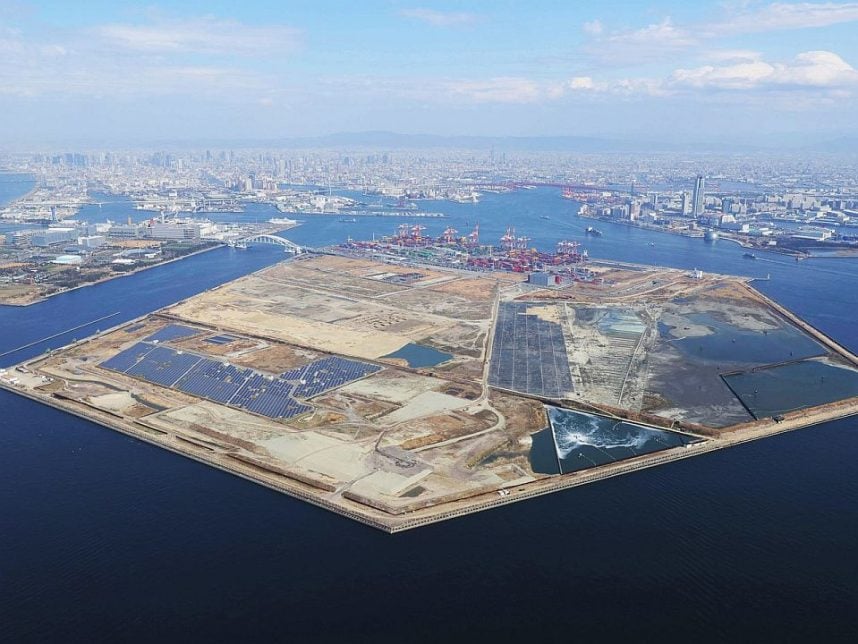 After a long struggle that initially saw around half a dozen locations in Japan interested in hosting an IR, Osaka and Nagasaki were the last two standing. The national government is still deciding whether Nagasaki's project has merit, but approved Osaka's last month.
That paved the way for the prefecture and MGM to get serious about the development, which they expect to break ground on this year. However, the $4.1-billion project still needs to fill in a few gaps, especially when it comes to money.
The Creditor Pool Gets Cold Feet
Media outlet Nikkei Asia revealed this week that there might be trouble finding enough financial support to cover the expense of the IR. Where Osaka and MGM had previously secured verbal confirmation from dozens of lenders, several have now revoked their participation.
The removal comes as the casino market continues to shift because of COVID-19 and other factors. Some gambling properties have already closed as a result of the pandemic, while intense regulatory oversight is changing the game for others.
In addition, the backlash to the Osaka project at home isn't helping. There have repeatedly been attempts to stop the IR, with the opposition citing gambling addiction and safety as the primary concerns.
Some financial institutions are apparently responding to the negativity. MUFG Bank and Sumitomo Mitsui Banking Corp. Are in for the long haul, although Mizuho is reportedly on the fence. The latter initially agreed to back the project, committing to giving up to JPY100 billion (US$741.8 million).
Mizuho isn't alone, either, and there's a possibility that it, along with others, could pull out of the deal. That could potentially leave as much as half of the IR's cost uncovered.
In the meantime, MGM and Osaka are trying to find replacements. They are reportedly working with several financial institutions, including Resona Bank and SBI Shinsei Bank, which have indicated their willingness to participate. They're also talking to Sumitomo Mitsui Trust Bank and the government-backed Development Bank of Japan in order to improve their odds.
The Online Factor
Under normal circumstances, finding alternatives to fill in those gaps wouldn't be an issue. However, there are other factors that potential lenders will consider, as well.
The online gambling segment was worth around US$63.5 billion in 2022, according to Grand View Research. It is expected to grow at a compound annual growth rate of 11.7% a year through 2030, the year MGM believes the IR could open.
That growth would give the online gambling segment a value of $153.5 billion in less than seven years. If around 17% of the gambling community now gambles online, 35% will by 2030.
This would skew the revenue projections for the Osaka IR. Where there was previously optimism of the project earning $4 billion in its first year, the final amount could be significantly lower.
Looking at the big picture has also reportedly spooked some insurance carriers. It's difficult to justify lending almost $750 million, as in Mizuho's case, without some type of guarantee of success, but the Osaka project doesn't have it. Japan is breaking ground on a new industry, despite all of MGM's experience and commercial history.
Insurance Coverage May Be An Issue
When insurance carriers consider the viability of the IR, they strongly consider another facet of the operation. The site Osaka and MGM chose for the property is Yumeshima, an artificial, man-made island with a questionable future.
Yumeshima was previously a landfill and there are concerns about severe soil contamination. MGM's casino partner, Orix, has even expressed some hesitation about the site, with Orix executive Toyonori Takahashi once saying that the island is "already sinking."
One unidentified company that was to offer life insurance has already backed out. If MGM and Osaka continue to lose their partnerships, they'll run into more trouble. That isn't to say there won't be alternatives that step up, but the snags will make the launch more difficult.
The post Casino Resort Plans in Osaka, Japan, Hit a Snag as Lenders Get Cold Feet appeared first on Casino.org.