Labor Day in China is an annual celebration of worker achievements. The holiday typically affords employees three paid days off, and many tack on personal time and/or the weekend to make the most of the holiday with a week-long vacation.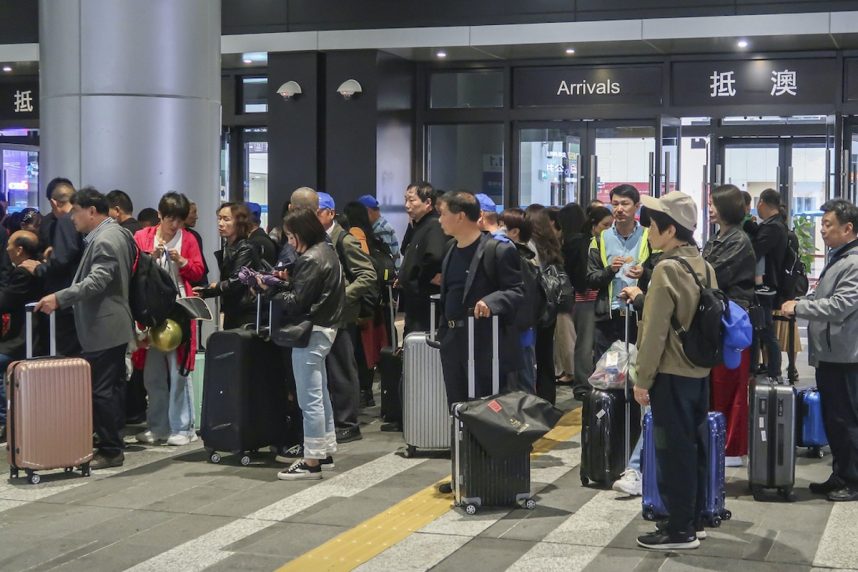 Macau has traditionally been a major destination for labor day frolickers. And following three years of scaled-down Labor Day celebrations, Macau is reporting a great return of visitation for this year's holiday.
Macau's Public Security Police, which handles the daily processing of entries into the Chinese Special Administrative Region (SAR), reported that the city welcomed approximately 354,000 visitors during the first three unofficial days of the Labor Day break.
The holiday officially runs Monday, May 1, through Wednesday, May 3. But many vacationers commenced the holiday break early to add on the weekend.
Macau officials said 109,196 entries were processed on Saturday. On Sunday, that number rose to 133,911, the region's highest daily total since early 2020. On Monday, the official start of the holiday, Macau logged 110,823 visitor entries.
Visitors Return
Labor Day 2023 in China is much different than last year's holiday when China was dealing with isolated COVID-19 outbreaks, and China at the time was still adhering to "zero-COVID." The policy commanded by China President Xi Jinping required provinces, cities, and SARs to lock down the immediate areas surrounding where coronavirus clusters were identified.
Macau was still open during the 2022 Labor Day for people coming from the mainland, Hong Kong, or Taiwan. But most of the public remained hesitant to travel because of ongoing COVID-19 testing and isolation requirements upon a positive test.
Macau welcomed around 92,400 visitors during the first three days of the Labor Day 2022 holiday — meaning attendance for this year's celebration is up about 283%.
Travel analytical firm ForwardKeys reports that Macau is a top travel destination in all of Asia for the period ranging from April 17 to May 7. That's proving accurate, as many Macau casinos are sold-out this week and the rooms that are available are demanding extravagant rates.
Macau tourism officials estimate that about 90% of the region's hotel rooms are occupied through Thursday.
Labor Shortage
While hundreds of thousands of mainlanders flock to Macau for some personal time, the region's casinos continue to struggle to hire their own employees.
Macau's gaming industry is changing from a high roller-first mentality to focusing on more of the general public. The switch comes after China forced out VIP junket groups in recent years and the Macau SAR government's decision last year to require that its six commercial gaming operators collectively invest $13.5 billion into non-gaming projects by 2033.
More non-gaming amenities and attractions and a focus on mass over quality, the casinos say, will require far larger workforces. And those companies are still struggling to hire workers to return their staffs to their 2019 levels.
A considerable number of Macau casino employees before the pandemic lived in neighboring mainland cities, specifically the Guangdong city of Zhuhai. But from early 2020 until late last year, those workers were subjected to a slew of testing and possible quarantines just to get to their workplace.
As a result, many of those former casino workers found new employment in new industries on the mainland.
Many skilled employees left Macau and probably will not come back," Ben Lee, the head of the Association of Industry and Commerce Federations of Macau, told Asia Gaming Brief this month.
The post China Labor Day Major Win for Macau Casinos, as Mainlanders Flock to Enclave appeared first on Casino.org.