Churchill Downs Incorporated CEO Bill Carstanjen told investment analysts Thursday that the gaming company is looking at ways to connect its horse racing product with online sports wagering operators and the millions of bettors who gamble on them.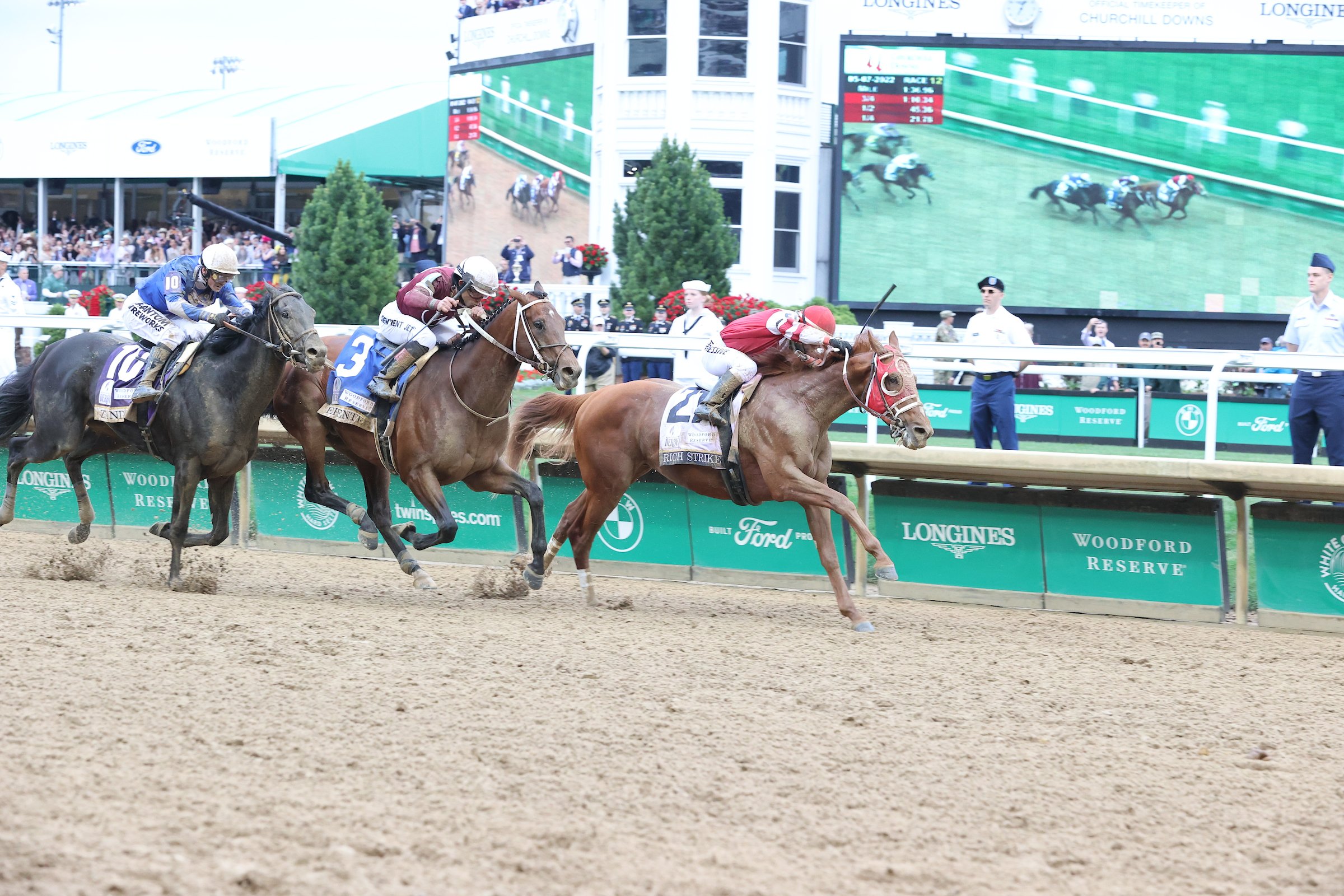 It's part of a plan to be "a leading distributor" of racing content, he said, and that could entail Churchill Downs establishing a business-to-business model that allows its races, including the Kentucky Derby, to become available on sports betting apps.
We believe fundamentally that horse racing content should and will become available over time on sports wagering platforms to reach every wagering customer across the US," Carstanjen said during Churchill Downs' second-quarter earnings conference call.
The move comes about a month after the Louisville-based company pulled the stakes on its TwinSpires online sportsbook and iCasino product. TwinSpires still operates as the largest online advanced-deposit wagering platform (ADW) for racing.
Connecting horse racing and sports betting would open the door for the Kentucky Derby to get an official sports betting partner. The Kentucky Derby is the most popular event in US horse racing. This year's race reported a record all-sources handle of $179 million, and the Derby Day card generated $273.8 million in wagers.
Similar Efforts Underway Elsewhere
Several sportsbooks are already working to connect to horseplayers. Both BetMGM and Caesars Sportsbooks have introduced racebooks, and FanDuel has an ADW that's powered by its fellow Flutter Entertainment brand TVG.
And some in the horse racing community are looking to introduce the sport to new bettors as well. In New Jersey, Monmouth Park is working with BetMakers to offer fixed-odds wagering on its races. An online app is expected to launch there at some point. Elsewhere, gaming regulators in Colorado have signed off on rules that would allow its licensed sportsbooks to take fixed-odds wagers.
However, Carstanjen never uttered the term fixed odds Thursday.
"Given our expertise and extensive knowledge of pari-mutuel wagering on horse racing, we have the technical expertise, access to racing content, and technology to seamlessly integrate pari-mutuel wagering into existing third-party online sports wagering platforms," he said. "We will also provide user interfaces and ancillary services that may be necessary or desired by online sports wagering platforms."
It's not necessarily a shock that Churchill Downs isn't – at least publicly – looking at offering a fixed-odds product. The company isn't typically associated with being an early adapter. However, should fixed odds take off as some predict, Churchill Downs having relationships with one or more sportsbooks would put it in a good position to transition into that market.
Carstanjen does not believe offering pari-mutuel racing to sportsbooks would eat away at TwinSpires business. Of the $6.66 billion wagered through ADWs last year, according to data from the Oregon Racing Commission, TwinSpires took $2.46 billion of those wagers.
TwinSpires offers horse handicappers tools to help them review recent performances by horses. It also offers video links to the tracks, allowing users to watch the races as well.
"For the core players, who really like to devote a significant amount of time, we think TwinSpires will stand alone as a really attractive option compared to the slimmed-down, simplified newbie interfaces we're likely to see more of on the online sports wagering platform," Carstanjen said.
Chicago Bears Arlington Park  Update
Carstanjen also gave analysts an update on the several sales and acquisitions the company is in the process of closing. That includes the $197 million sale of Arlington International Racecourse to the Chicago Bears. The NFL team was the top bidder for the track in Arlington Heights, Ill., last year, and team officials plan to tear down the track and build a new stadium in the Chicago suburb.
Churchill Downs expects to close on the sale early next year, Carstanjen said.
Earlier this week, Chicago Mayor Lori Lightfoot unveiled plans to renovate Soldier Field, the Bears current stadium, in an effort to keep the team in the city. One of the plans includes a rebuild of the open-air stadium to transform it into a dome.
The post Churchill Downs Wants to Offer Horse Racing to Online Sportsbooks appeared first on Casino.org.