After police in Dubai raided an illegal casino this past April, those who led the operation have learned their fate. 17 people are on their way to prison, while another five will only have to pay a fine.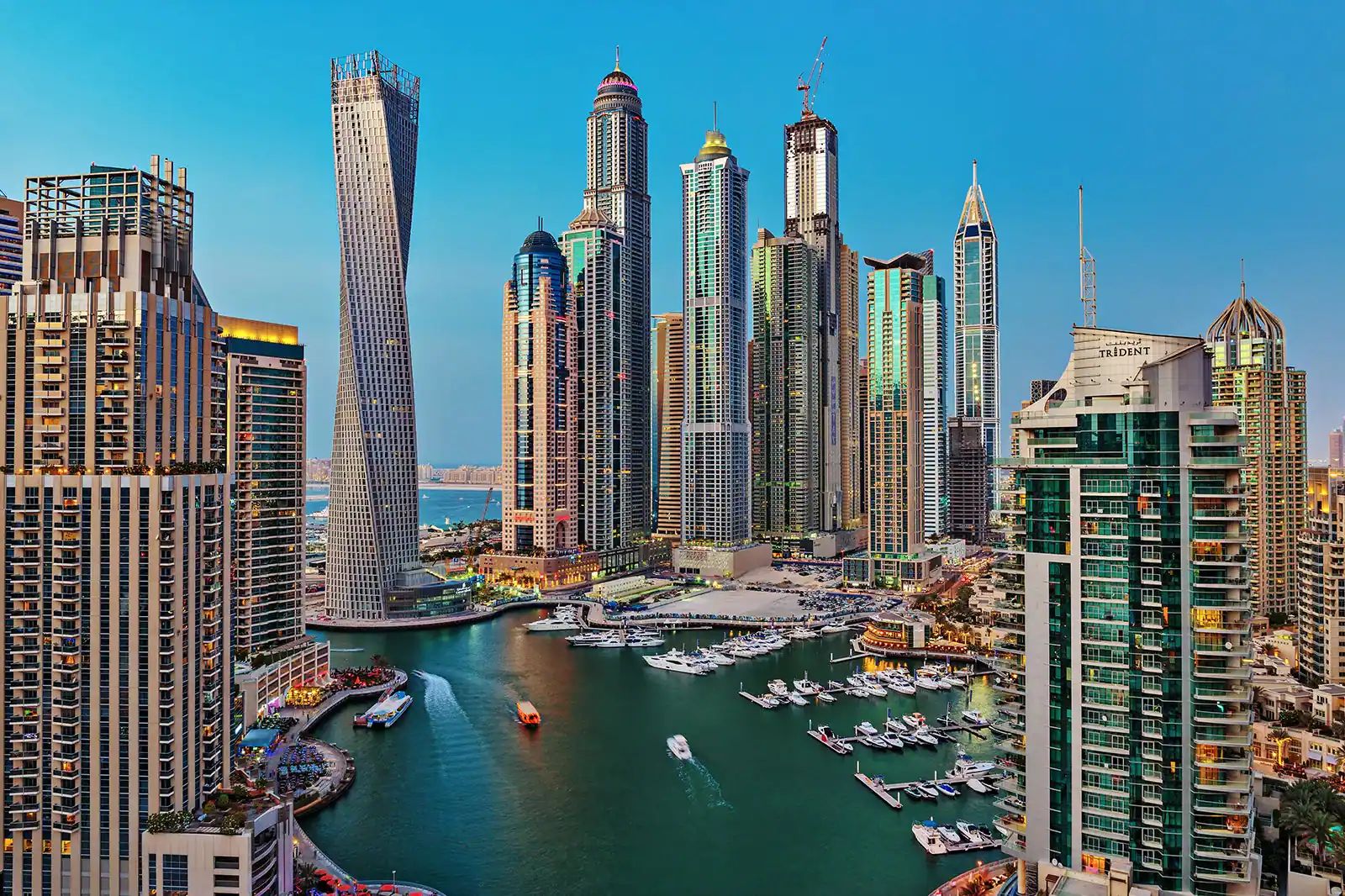 Dubai isn't casino-friendly, and there isn't much of a chance that it will change its mind in the near future. However, because gambling is a way of life for a lot of people, the prohibition means that underground casinos and betting operations are the only alternatives.
A villa in Dubai became one of the underground casinos, attracting customers from a number of countries. When a tip came into the police station in Al Rashidiya, though, the activity came to a grinding halt.
Caught in the Act
Police raided the property, uncovering poker and roulette tables with no shortage of customers. The surprise assault was part of a larger plan Dubai is undertaking to try to eliminate illegal gambling across the emirate.
As they entered, the officers discovered an elaborate setup that spanned both floors of the two-story villa. It even had a cashier and surveillance cameras throughout the property, as well as food and beverage service.
As they began rounding up the people present, the officers arrested 17 people. At the head of the organization was a 29-year-old Chinese national who had managed to get the casino off the ground without getting caught.
The unidentified ringleader will now spend a year behind bars, as well as pay a fine of $27,225. After his release, Dubai is going to deport him back to China.
The other 16 individuals police arrested came from various backgrounds, including China, Ethiopia, India and Nigeria. They helped run the establishment, working as translators, croupiers, custodians and more.
All of those faced charges of abetting criminal activity when they faced a court judge this week. As a result, they received sentences of three months in prison and a fine of $27,225. Like their leader, they will be deported once they finish serving their sentences.
There were also several gamblers at the villa when the raid took place. The police indicated that the five people came from the UK, India, Indonesia and Iran, and denied they were gambling.
Instead, they said they were there to attend a party. The excuse wasn't enough to satisfy the authorities, who hit them all with a fine of $2,723. It isn't clear from the police report if they were deported.
Never Say Never
Although Dubai asserts that legal casinos are not an option, there's always an outside chance that it will change its mind in the future. Some thought that the US would never legalize sports betting, but it's now becoming commonplace.
Caesars Entertainment already has a non-gaming property in the emirate and MGM Resorts International has considered developing a hotel there. With the collective experience and reputations they have in the global gaming ecosystem, they might be able to convince Dubai to change its mind.
The emirate is going all-in on digital. It is introducing a new "metaverse strategy" that will lead to 40,000 new jobs and as much as $4 billion to its GDP in five years.
In addition, Dubai is building a new soccer-themed hotel. This is a direct response to the upcoming FIFA World Cup tournament in Qatar, and the venue should open in November.
As a result, there's a remote possibility that Dubai could continue to evolve. The emirate already relaxed its strict anti-alcohol policy, removing a law that required anyone who wanted to consume alcohol to have a license. However, that's only one step, with others possibly set to follow.
The post Dubai Sends More Than a Dozen to Jail Over Illegal Casino Operations appeared first on Casino.org.