The push is on to drive a wedge between sports teams and gaming operators in the UK. The fallout might reach the British soccer ecosystem, including Chelsea FC.
Ukraine recently shut off a number of gaming companies, including Parimatch, that reportedly have ties to Russia, triggering the concerns.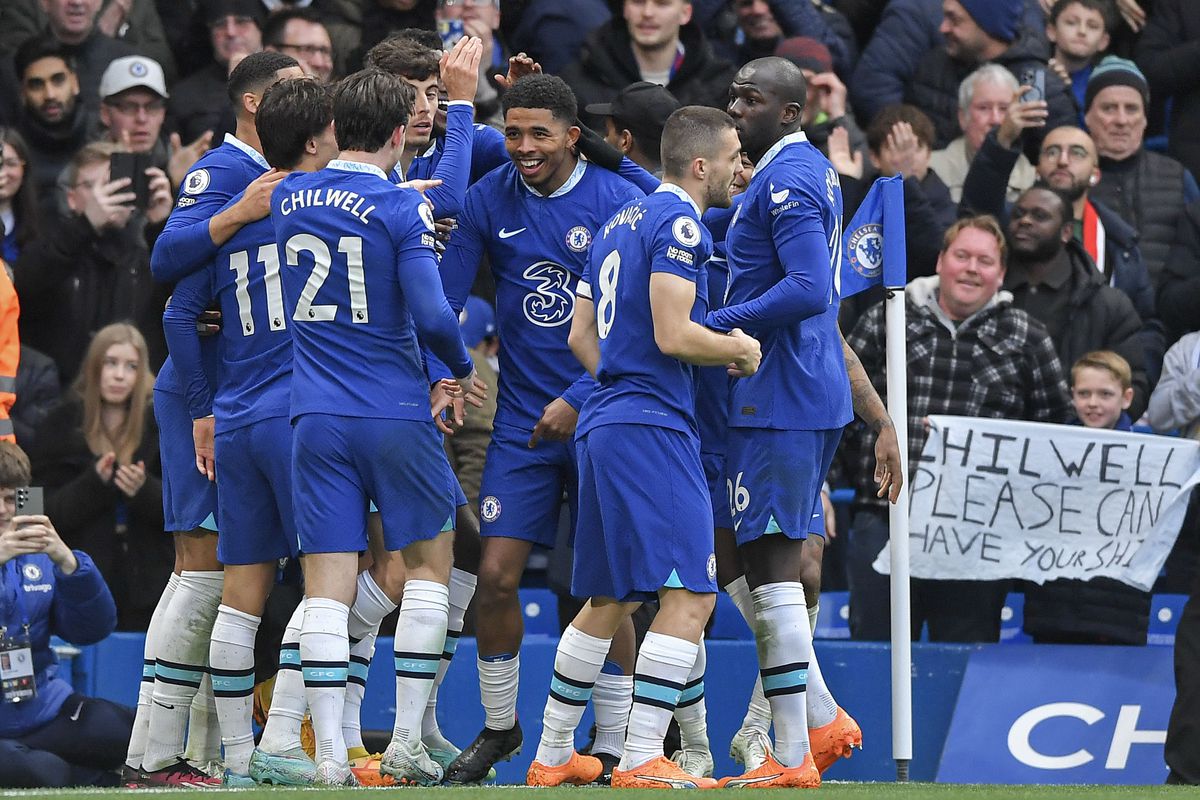 The English Premier League (EPL) has proposed a self-enforced ban on front-of-jersey sponsorships by gaming operators. This is its response to an attempt to force the issue to be addressed in the government's upcoming gambling white paper.
A number of teams support the idea, and several could find themselves in a situation that forces them to step away from gaming. Parimatch has an established presence in the EPL, which could now cause problems for the teams.
Parimatch Took a Bite Out of English Soccer
Ukraine President Volodymyr Zelenskyy recently issued a decree against 280 companies and 120 people. They all reportedly have ties to Russia, which violates some international sanctions and Ukraine's own mandates.
Parimatch, a sports betting company founded in Ukraine three decades ago, was among the targets, although how it violated sanctions still isn't clear. What is clear, however, is that the operator is a sponsor of three English soccer clubs, and this could become a problem.
Parimatch has been a sponsor of Chelsea FC, although it reportedly stepped away in March of last year. The Daily Mail reports that Parimatch still maintains ties to the team, though, and displays its logo at the club's stadium, Stamford Bridge in London.
Chelsea allegedly didn't know that Ukraine had gone after Parimatch until The Daily Mail contacted the team for comments. It would only comment that it is now reviewing the situation and will make a decision shortly.
The owner of Chelsea is American billionaire Todd Boehly, who is also part owner of MLB's L.A. Dodgers and the NBA's L.A. Lakers. He bought the team, with other investors, after former owner Roman Abramovich, one of Russia's richest men, was forced to sell.
That was the result of Russia's illegal invasion of Ukraine and the subsequent international sanctions that arrived. The British government had frozen all of Abramovich's assets, including Chelsea, and the club has been trying to recover since then.
Chelsea Not Alone
Chelsea isn't the only EPL team to now find itself in a sensitive position. Aston Villa, Leicester, and Newcastle all have deals with the company, with Newcastle just signing its partnership last September.
Casino.org contacted all three of the clubs for input on whether they are considering severing ties with Parimatch. None responded before press time.
Should they decide to call things off, there would likely be four soccer clubs looking for nongaming sponsors. Given the current sentiment in the UK toward gambling sponsorships in sports, it would be easier for them to walk away completely. That, of course, assumes they could find sponsors willing to pay as much as the gaming companies.
Some media outlets also reported that Sportradar found itself among the list of sanctioned companies in Ukraine. That caught everyone by surprise, including Sportradar.
The list included a company called Sportradar, but referred to Sportradar LLC, a Russia-based betting operator. It wasn't referring to Sportradar AG, the Switzerland-based sports technology company.
The two are completely separate and have no connections, as confirmed by Sportradar AG to Casino.org. The Russian company was likely hoping to capitalize on the reputation and recognition of the global sports data firm.
The post England's Chelsea Soccer Club Contemplates Parimatch Breakup appeared first on Casino.org.