The Australian Communications and Media Authority (ACMA) hit Entain with a fine last Friday, one of many the gaming operator has accrued over the years. The company has acknowledged it accepted illegal bets on a LIV golf tournament, but asserts that it was a simple clerical error that led to the violation.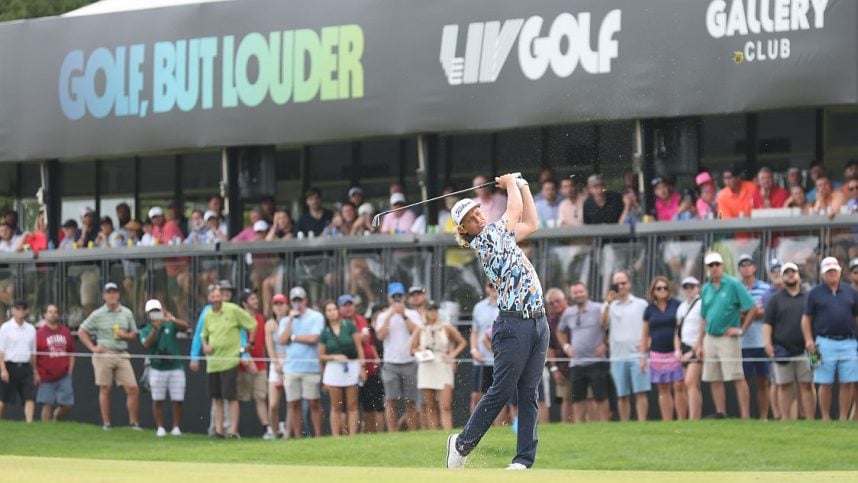 In total, according to an ACMA statement, Entain let its Ladbrokes and Ned online sports betting platforms take 78 bets after the tournament had begun. Although in-play betting is legal in many places, Australia still believes bettors can't control themselves and prohibits live wagers.
The fine is relatively small compared to some of those Entain has had to pay. The ACMA billed it for AUD13,320 ($8,820), which it said is the maximum allowed by law.
Typo Led To Fine
In accepting the fine, Entain said that a typo caused the issue. Someone had incorrectly entered the start time for the LIV tournament in the system and the company's controls didn't trigger any warning that the tourney was already underway.
For three hours, bettors were able to place their bets on the event. Entain only realized that there was an issue when a user was able to get the attention of a company representative to look into the issue.
By then, Ladbrokes had taken 59 bets and Neds had received 19. There's no indication of how much money they were worth or how much may have been at stake, but Entain was forced to cancel all 78 bets, return the money and deprive its customers of the potential winnings.
Entain has now become the first operator to receive a fine for violating Australia's online live betting rules. The company added in its response that it has since "reviewed and updated" its procedures for live betting to ensure a similar error doesn't happen again.
Australia's Interactive Gambling Act 2001 (ICA) established the rules for what is and isn't acceptable in the remote gambling sphere. It covers all types of gambling, including sports betting, that takes places through online platforms and downloadable apps, as well as through phone-in options.
Among its limitations, the ICA prohibits any company from offering sports betting services unless they hold a license in Australia. To help consumers determine if a platform is legitimate, the ACMA maintains a database of licensed interactive operators.
In addition, it specifically blocks in-play sports betting, which ACMA Chair Nerida O'Loughlin asserts "increases the risk for those people experiencing gambling harm."
Regulators Win The Lottery
Entain's no stranger to receiving fines from regulators. It received, at the time, the largest fine in the UK last year after the UK Gambling Commission ordered it to pay £17 million (US$21 million) for various violations. William Hill received a fine of £19.2 million (US$23.93 million) in the UK this past March.
That was just one of several in the UK Entain added to those it has received in Australia. In 2021, Australia's Northern Territory Racing Commission fined it AUD26,690 (US$17,860) over new registration bonuses.
The gaming operator isn't the only one to run afoul of the rules, which serves the interest of regulators at various levels around the world. Website Gambling Industry Fines states that operators have already had to pay over $62.25 million in fines since the beginning of the year.
Last year, the total was $305.16 million, according to the website. Provided there isn't another new record set this year, it's possible 2023 could see a reduction in the total compared to last year.
The post Entain Says Illegal In-Play Golf Bets in Australia the Result of Clerical Error appeared first on Casino.org.