Raquel Welch – who died today at age 82 after a brief illness – was known for her film and TV roles. But few remember that the '60s sex symbol also starred in her own Las Vegas nightclub act.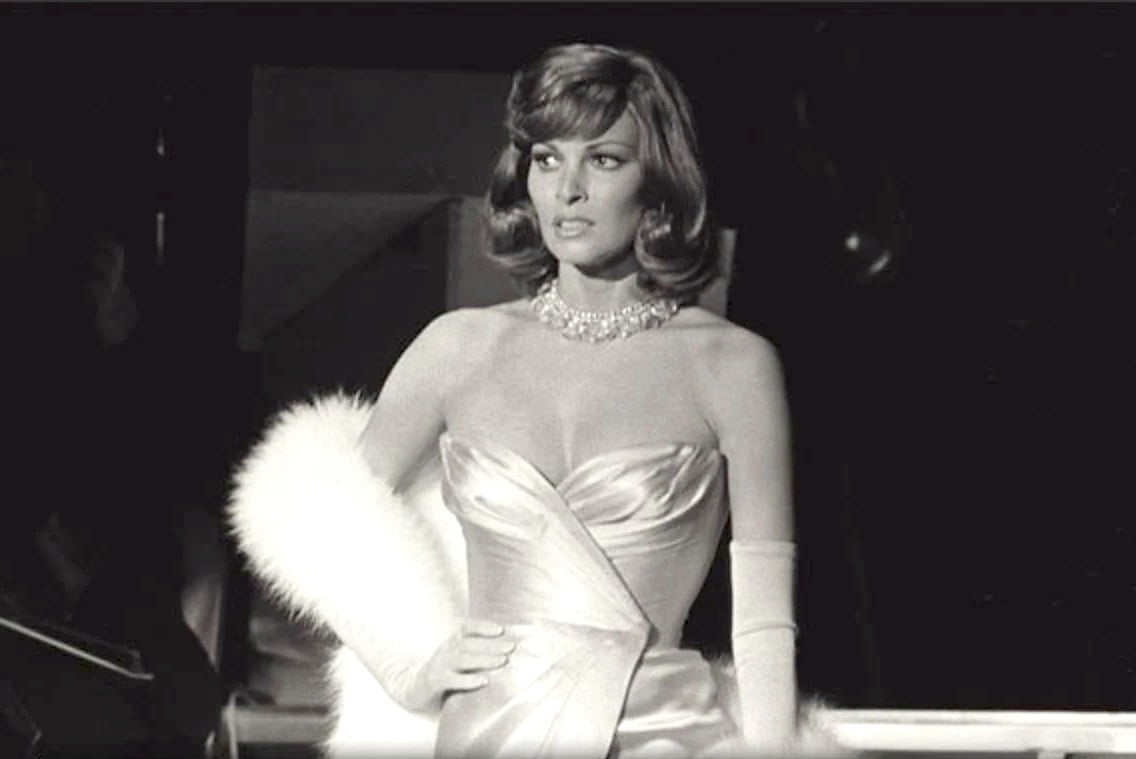 In the one-hour revue – staged for about a month at the Las Vegas Hilton beginning on December 31, 1972 – Welch sang hit songs such as Bob Dylan's "I'll Be Your Baby Tonight" and Jimmy Webb's "Cheap Lovin'."
A 1970 television special, "Raquel," had drawn critical tomatoes and allegations that the starlet lip-synced to an uncredited singer's vocal recordings. Welch created her Hilton show as a means of working out material for a second TV special that would prove her talent.
"I am weary of being a curiosity," she told the San Bernardino County Sun at the time. "This show gives me a chance to do something – to sing and dance and perform as a professional entertainer, which is what I am."
More Than Just a Sex Symbol
Welch began her revue with an autobiographical monologue in which she rejected the legend that she became an overnight sensation in show business due to her physical attributes. She recounted her beginnings in a production of "South Pacific." (Staged in her garage in her San Diego hometown of La Jolla, she played all the parts.) She also informed the audience that she attended San Diego State University on a dramatic scholarship.
However, this was mostly setup for a punchline. The show was also designed as a platform to display her comedic chops. It was called "Raquel Welch and the World of Sid and Marty Krofft."
At one point during each scripted performance, Welch pointed to the marionette costumed as her double and purred: "I'm the real Raquel. The puppet is the bitch." At another point, following Welch's vocal rendition of "I'm a Woman," she proved it by peeling off her dress and exposing her breasts, which were adorned with pasties.
The revue's centerpiece was a puppet-festooned production number featuring a medley based on Welch's movie roles.
"We had all sorts of life-sized puppets of amoebas for Fantastic Voyage, we did spoofs on her movies like One Million Years B.C.," Marty Krofft told the Phoenix New Times in 1999.
Sid and Marty never even bothered to step foot in the theater, by the way. They were too busy in Hollywood, churning out quality-challenged Saturday morning children's shows including "The Krofft Supershow," "Lidsville," and "Land of the Lost." So they sent members of their crew to run the puppets.
"I always tell people we were the only act to play Vegas, get 100 percent billing and we never had to be there," Krofft boasted. "I think (Welch) was always bugged that we got all the good reviews and she'd walk by our dressing room and never saw us there."
And the reviews were good, good enough to get that second TV special. CBS aired "Really, Raquel" on March 8, 1974 – without the pasties scene – to generally good reviews. A copy saved by KNXT-TV is currently streaming on YouTube.
Elvis Connection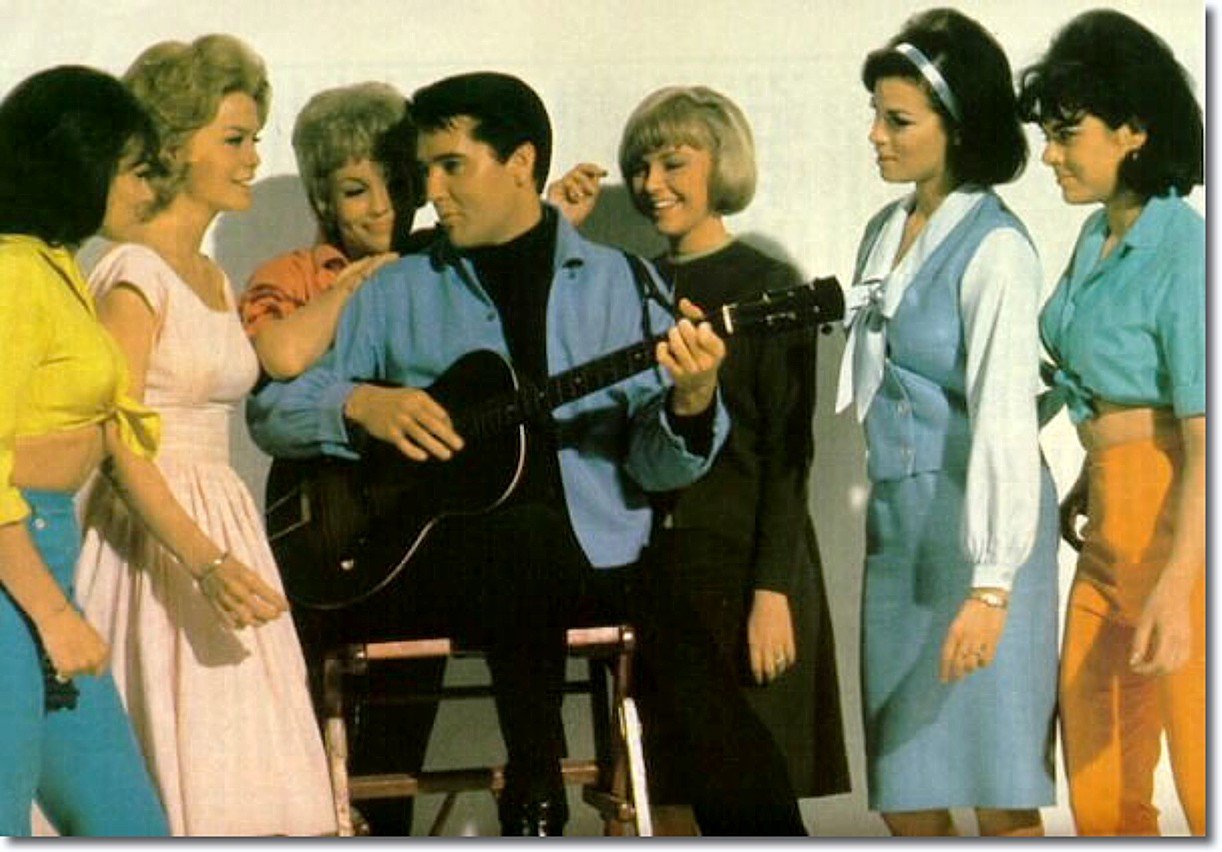 Performing on the main stage at the Las Vegas Hilton in 1973 meant that Welch sort of opened for Elvis Presley, whom she usually caught entering the theater as she got ready to exit. They knew each other casually, since Welch's first movie role was a bit part in his 1964 vehicle, "Roustabout."
"Elvis came in right after me," Welch said in an interview posted to elvispresleymusic.com.au. "At his show, he was dressed all in white, with bellbottoms with a little gold slit on the side, and a lot of jewelry and brocade coming down on his jacket and a high-neck collar. He looked almost like Liberace. I went to his dressing room, and he was very sweet, very nice, and he showed me all his jewelry. But he didn't seem to be really happy in his eyes."
The post Featured– Remembering Raquel Welch's Las Vegas Cabaret Show appeared first on Casino.org.