Florida regulators are ramping up enforcement against illegal slot machines at adult arcades, TCPalm reports.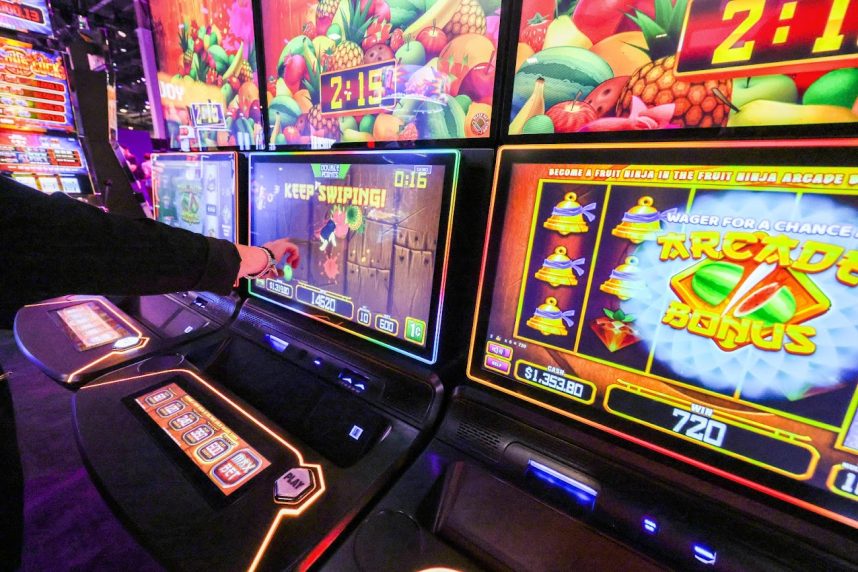 The recently formed Florida Gaming Control Commission (FGCC) wrote cease-and-desist letters to at least six arcades in Tallahassee last week. The letters warned them their operations were illegal and that they would face large fines unless they shut down.
FGCC Executive Director Lou Trombetta told TCPalm that his organization is beginning to close the arcades in coordination with local law enforcement agencies.
Florida Politics reported that staff at one venue, the MVM Arcade on Apalachee Parkway, escaped via a back exit when FGCC officials and a Leon County deputy sheriff knocked on the door last week.
The door was eventually opened by an oblivious gambler, who also quickly made himself scarce when he realized what was going on, leaving his credits in the machine.
Rise Since Pandemic
Slot machines are illegal in Florida outside the Seminole Tribe's six Indian reservations and certain pari-mutuel facilities in Broward and Miami-Dade counties.
Since the pandemic, there has been a marked increase in new arcades springing up in strip malls or in vacant stores throughout the state, although exactly why is unclear. Nor is it clear how many such operations currently exist in Florida.
The Seminoles have long complained that the state doesn't do enough to combat gambling operations that it believes transgresses its exclusivity on casino gaming. Until the creation of the FGCC in 2021 as a condition of a compact with the Seminoles, there was no state agency dedicated to monitoring and enforcing the law against illegal slots operations.
Last July, the state budget began allocating funding for the commission. Trombetta said he's currently recruiting 15 law enforcement officers who will focus on shutting down illegal machines in coordination with local agencies. The FGCC website has also begun to collect consumer complaints about the operations.
They don't play by the same rules," Trombetta said of the illegal operators. "It's very unfair to the good players in the business."
He noted that unlike legal operations, the arcades lack consumer protections, including rules about mandatory payout percentages, which is a minimum of 85% in Florida. Moreover, they may not pay state taxes and could be contributing to organized crime, he warned.
Allied Veterans Scandal
The last major crackdown on illegal gambling machines came in 2013 after the legislature banned sweepstakes machines and cafes.
The effort uncovered a $300 million racketeering, illegal gambling, and money laundering operation linked to Allied Veterans of World Inc. The organization ran sweepstakes cafés throughout Florida, but prosecutors said that very little of the $300 million in revenues from these businesses went to veterans.
The post Florida Puts the Squeeze on Illegal Slots appeared first on Casino.org.