Gateway Casinos & Entertainment Ltd. in Canada has confirmed what many have suspected since the gaming operator shut down its 14 properties in Ontario nearly a week ago. The temporary closures, the Canadian casino firm announced Friday, were a result of an IT outage caused by a ransomware cyberattack.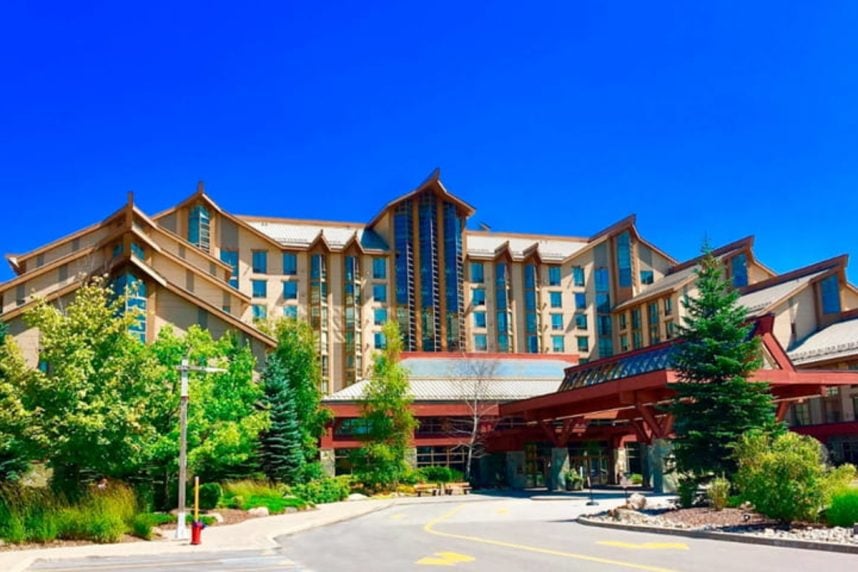 Gateway Casinos abruptly closed its Ontario casinos, including Casino Rama Resort, around 1 pm CDT on Sunday, April 16. At the time, the company said only that an IT outage was to blame for the cessation of all gaming operations.
"Gateway casino sites across Ontario experienced a system-wide IT outage," a company statement read.
The privately held gaming firm, which employs about 7,000 workers, provided minimal updates over the following several days. The notices said the investigation into what caused the IT outage was ongoing, and that the company had no knowledge of any confidential information being stolen.
But on Friday, Gateway Casinos confirmed that a criminal hacking group is behind the incident. The company said its Ontario casinos would remain dark through at least the weekend.
"Gateway Casinos and Entertainment locations in Ontario will remain closed through the coming weekend as we continue to work on resolving a cybersecurity incident and put in place the plans for reopening at each location. While we cannot confirm a re-opening date at this time, we continue to work with all relevant parties to do everything we can to restore our IT systems, reopen our sites, and get our employees back to work," the statement read.
Data Assessment Ongoing
Gateway Casinos was founded in 1992 and is today headquartered in Burnaby, British Columbia. The gaming firm manages the operations of 29 casinos and gaming properties on behalf of provincial governments.
Gateway leases the casinos' operations and shares the associated revenue with the properties' host governments. Gateway Casinos' majority owner is Canadian hedge fund Catalyst Capital Group.
Gateway's Friday release blamed a cyberattack for its 14 Ontario casinos going offline. The company remains working diligently to determine whether confidential information on the company's operations or employee and patron data was compromised.
Unfortunately, cybercriminals often attempt to compromise personal information. We are continuing to work with third-party experts on a 24/7 basis to determine if there has been any impact on personal information in this case," the Gateway statement explained.
"We want to reiterate that we have notified the relevant privacy officials, law enforcement, and government regulators about the cyber incident," the statement continued.
Ontario Cannabis Store Attack
The Ontario government's casinos being attacked by cybercriminals comes about eight months after the province's cannabis network was targeted in a similar fashion. Last August, the Ontario Cannabis Store (OCS), a Crown corporation that manages the province's monopoly on the legal cannabis market, confirmed that its exclusive third-party distribution center was targeted in a ransomware hack.
OCS officials said a ransomware attack on Domain Logistics rendered the wholesaler unable to fulfill marijuana deliveries to OCS retailers. The IT outage halted pot deliveries for five days, which created inventory backlogs.
The post Gateway Casinos Confirms Cyberattack on Ontario IT Infrastructure appeared first on Casino.org.