The Houston Texans and Caesars Entertainment have reached a deal to allow the casino giant to market its Las Vegas properties.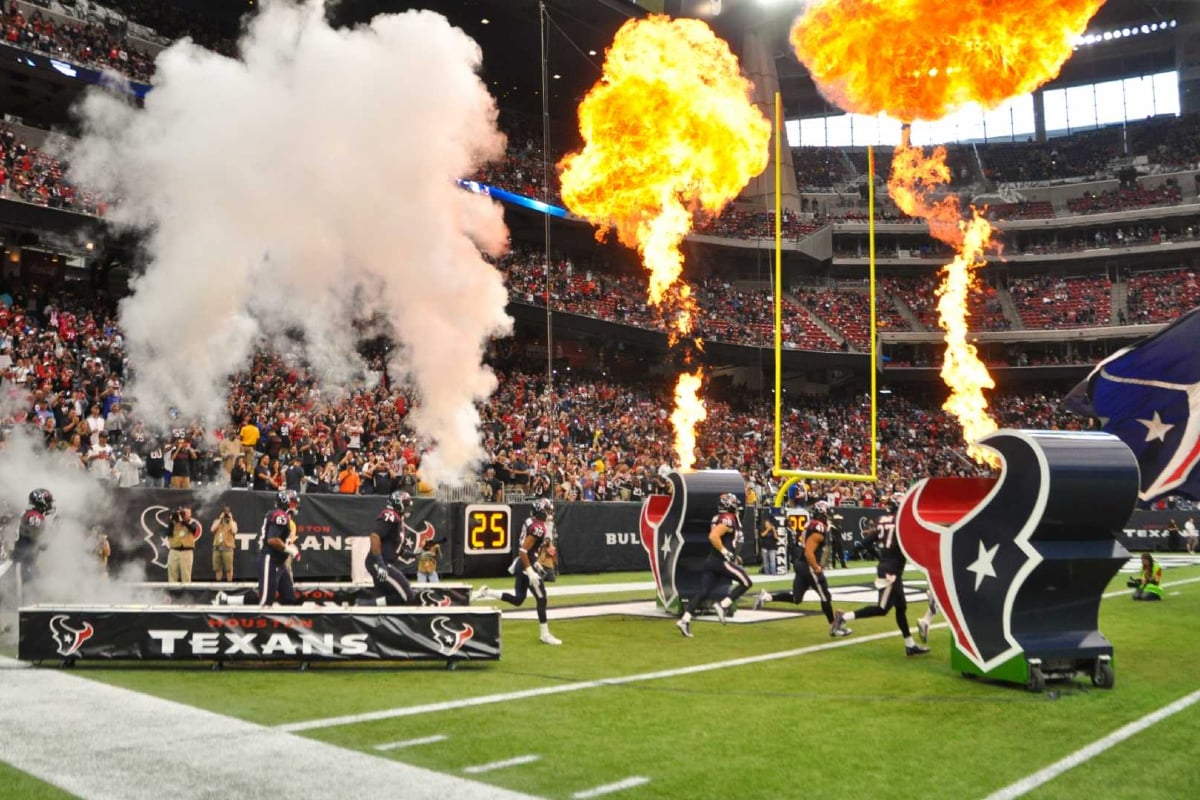 Caesars Entertainment, effective immediately, is the Official Casino Partner of the Texans, and as a result, the casino brand will be incorporated into the team's promotional channels. The NFL franchise and casino operator say their multi-year partnership grants Caesars numerous advertising privileges.
Chris Holden, co-president of Caesars Digital, says the parent organization "is committed to expanding relationships with leagues and professional sports teams." 
We look forward to creating extraordinary experiences for Texans fans by doing what we do best, leveraging Caesars Entertainment's vast portfolio of casino, hospitality, entertainment, and sports expertise," Holden explained.
As part of the agreement, Caesars signage will be placed inside NRG Stadium. At each home game, season ticket holders will be entered for a chance to win an all-inclusive trip to Las Vegas at a Caesars Entertainment casino on the Strip. 
Terms of the Texans-Caesars marketing agreement were not disclosed, nor how many years the deal runs. 
Texas Critical for Las Vegas
Despite the best efforts of some major Las Vegas gaming interests this year, commercial gambling in Texas remains illegal. 
Las Vegas Sands spent in the neighborhood of $20 million during the state's 2021 legislative session to woo lawmakers into authorizing integrated resort casinos similar to those on the Las Vegas Strip. The lobbying was unsuccessful.
Because casino gambling and sports betting remains unlawful in Texas, the state is a major feeder market for Southern Nevada. According to data supplied by the Las Vegas Convention and Visitors Authority, Dallas and Houston both rank in the top 10 domestic "air feeder markets" for Las Vegas.
In pre-pandemic 2019, Dallas accounted for more than 671,000 visitors to Las Vegas, which was 3.6 percent of all domestic air travel. Houston delivered over 453,300 guests, or 2.6 percent of air passengers.
Adding in Austin, San Antonio, and El Paso, and Texas accounted for 9.2 percent of domestic air passengers to Las Vegas in 2019. 
NFL Sports Betting Presence
Sports betting is legal in more than 20 states, and the NFL — once the staunchest of opponents to such gambling — is embracing the activity. In-stadium sportsbooks and on-site betting are on the way, and numerous teams have reached similar deals as the Texans have with Caesars.
The NFL has named three sports betting firms — DraftKings, FanDuel, and Caesars — Official Sports Betting Partners of the league.
"As the sports betting landscape has continued to evolve in the United States, we have been thoughtful with our strategy," explained Renie Anderson, chief revenue officer and executive vice President of NFL Partnerships. "Working closely with Caesars, DraftKings, and FanDuel, we will provide fans new and different ways of interacting and engaging with the sport they love."
The post Houston Texans, Caesars Reach Marketing Pact, But Texas Casinos Remain Illegal appeared first on Casino.org.