Although it has no money or casino to oversee, the Commonwealth Casino Commission (CCC) in the Commonwealth of Northern Mariana Islands (CNMI) continues to tread water. The only casino operator that could fund it, Imperial Pacific International (IPI), currently owes the regulator a massive amount of money, with no indication that it will ever be able to pay.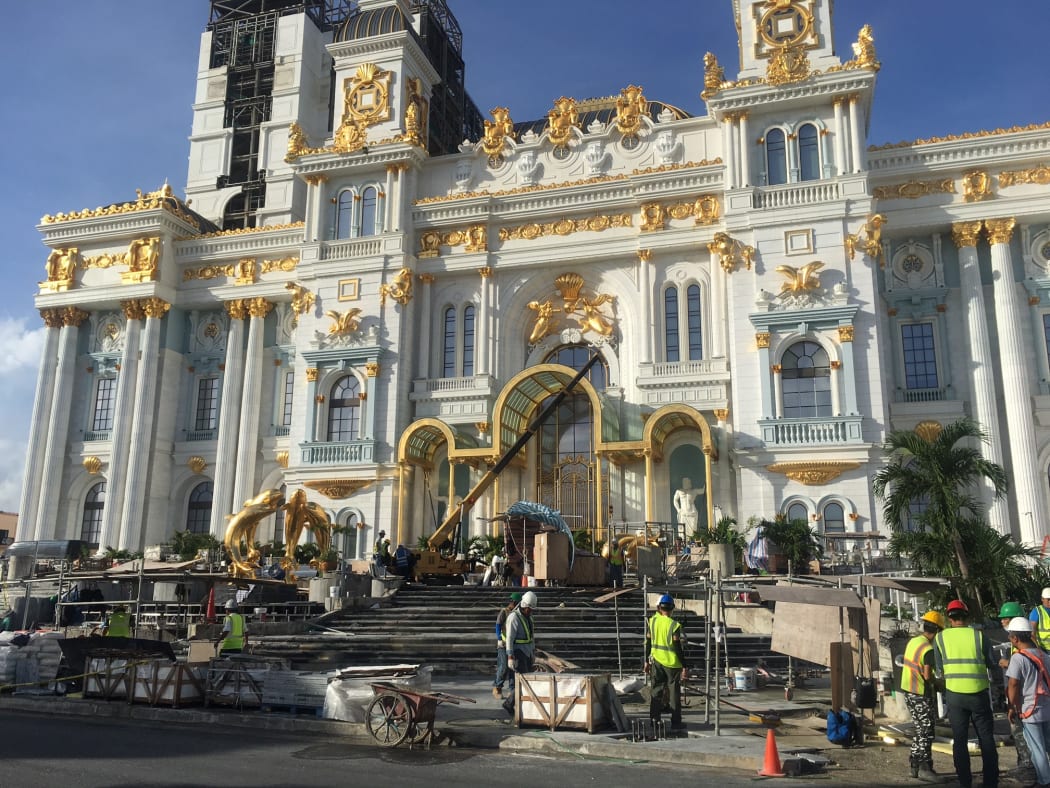 Over the past couple of years, the CCC has been fighting for its survival amid IPI's financial negligence. It's trying to keep things together, hoping there will eventually be some resolution to the long-running debacle surrounding the Imperial Palace casino.
In a meeting this week, according to the Saipan Tribune, the CCC acknowledged that IPI's bill continues to grow. After missing another deadline, the embattled company now owes over $55 million.
IPI Continues to Avoid Responsibility
In exchange for gaming exclusivity in Saipan, IPI agreed to give the government a piece of the action. It's supposed to turn over $15.5 million for its license and $3.1 million for a regulatory duty, but hasn't done so since 2020.
This has put the CCC in a difficult situation, as it budgeted its operations on that money. In addition, part of the funds were to be used as contributions for government-led programs, including a retirement plan for civil workers. None of that has been possible.
IPI now owes more than $46 million for its license and $9.4 million for the regulatory fee, according to the CCC. Because the company is so far behind, the regulator admitted it has almost no money left, and hasn't been able to pay the rent for its office space. It closed its normal offices in January and only has a conference room at a local commercial facility.
The CCC has tried to get the government to offer support, either through a bail-out or a loan. It approached former governor Ralph Torres when he was in office and then contacted the new governor, Arnold Palacios, after he took over this past January. In both cases, it didn't receive a response.
CCC board chair Edward C. DeLeon Guerrero wants the government to offer the regulator a loan. He said the CCC would eventually pay it back, once it received payments from IPI.
If the promise of future income is what the CCC wants to use as collateral, it's not surprising that the CNMI government wouldn't agree. The casino operator has made it a habit of not covering its financial obligations, and hasn't shown that any significant amount of money will arrive soon.
Arbitration Dragging On
The situation with IPI got so bad that a judge approved a series of auctions of Imperial Palace assets in order to pay down the company's debt. So far, the sales have generated over $1 million as a fourth auction approaches.
This has barely made a ripple in the amount IPI has to pay. In addition to the money it has to give the CCC and CNMI, IPI also has outstanding debts with contractors and employees.
The CCC is in arbitration with IPI to try to reach a conclusion to the ongoing drama. A judge ordered the two to sit at a negotiating table, arguing that IPI had a right to plead its case despite its repeated failures.
The regulator, which continues to hold monthly meetings despite having no money because CNMI laws demand it, doesn't know what will happen in arbitration. Furthermore, its situation will likely deteriorate further before anything is resolved, as the two sides won't meet until the end of May.
There's not even a guarantee that the CCC will be able to make that meeting. The arbitration proceedings will take place in Hawaii, but if the regulator has no money now, it might not have any then to cover travel expenses.
The post Imperial Pacific International Bill for Failed Casino Project Continues to Grow appeared first on Casino.org.