People remember Jerry Springer, who died Thursday of pancreatic cancer at age 79, for his namesake TV talk show featuring 27 years of chair-flying brawls. And they should. But he also had a Las Vegas connection.
For several weeks in 2011, 2012 and 2018 — on breaks during taping "The Jerry Springer Show" — Springer  guest-hosted "The Price is Right — Live" at the Jubilee Theater at Bally's (now Horsehoe) Las Vegas. Click here to see footage shot by a fan.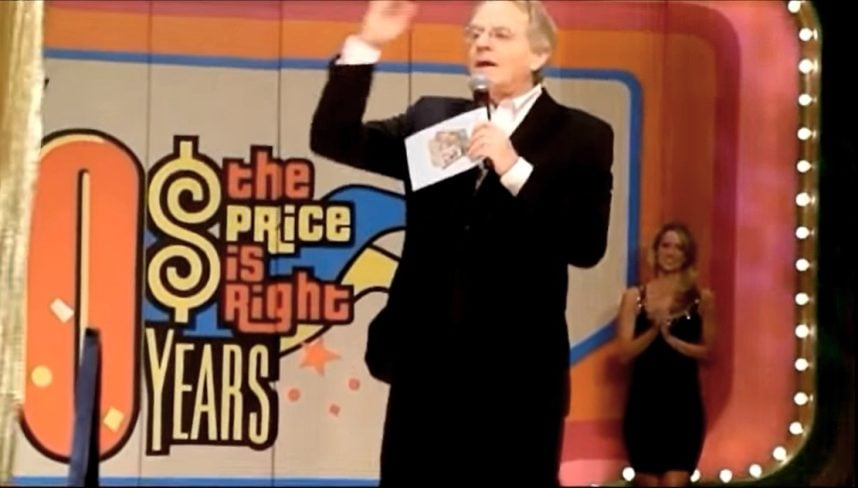 In an interview at the time, Springer said he was initially reluctant to work in Las Vegas.
"If you asked me a few years ago, I would have said no, but I've changed my mind," Springer said during a promotional appearance on KLAS-TV's "Good Day Las Vegas" in 2012.
"I love it here, I really do," he added.
The Vegas version featured a revolving series of hosts that also included Chuck Woolery, Alan Thicke, and Joey Fatone of NSYNC. The most frequent host was Todd Newton, who once won a Daytime Emmy for  hosting the "Family Game Night" game show on the Discovery Kids Channel.
Newton was in contention to replace retiring longtime Bob Barker on the televised version of "The Price is Right" in 2007, but the gig ultimately went to Drew Carey, who still has it.
Contestants for "The Price is Right — Live" were chosen through a random drawing of ticket-purchasers. Unlike on the televised version, an entirely new set of contestants was chosen to bid on each new item.
Typically, the games and showcases were played for much lower stakes and smaller prizes than on the TV version, which led to quite a few negative reviews.
The post Jerry Springer Hosted Vegas Version of 'Price is Right' appeared first on Casino.org.