Spain's autonomous community of Madrid, as well as 11 others, will vote for its president and members of the Assembly this month. Two candidates hoping to take control of the community's government are standing on an anti-gambling platform but appear to have not completely thought through their plan.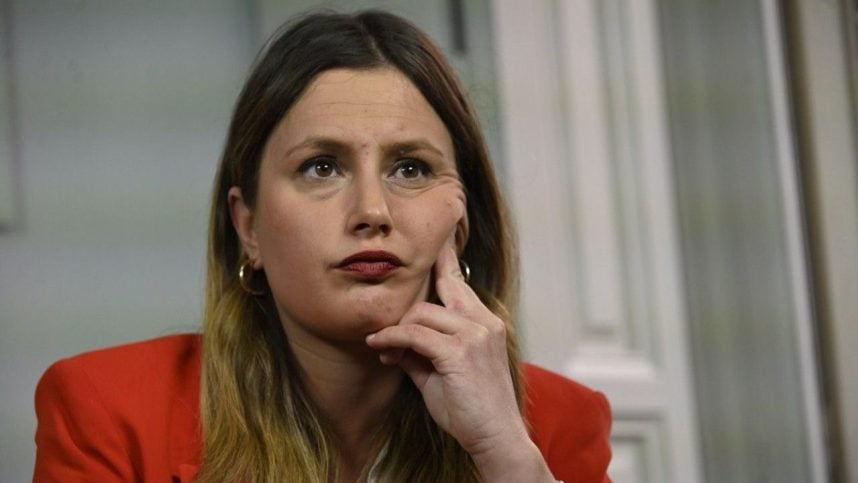 Alejandra Jacinto, the candidate of the left-wing Unidos Podemos (United We Can) party, and Roberto Sotomayor, a mayoral aspirant and member of the same party, want to implement a new Gambling Law for the Community of Madrid. They believe the gambling industry is run by "vultures" and should be stopped.
Their plan with the new gambling law, if it were to be approved, would place further restrictions on the locations of gambling facilities. The two assert would eliminate 90% of the gambling properties and, as a result, gambling itself. Jacinto and Sotomayor apparently forgot that online gambling is legal in Spain.
No More Gambling Halls
In comments this week, Sotomayor pointed out that, in the Madrid region, there are 700 betting establishments. In the city of Madrid, Spain's capital, there are 400, which means that more than 50% of the betting establishments are concentrated in the city.
Sotomayor called this a "pandemic," despite the fact that, at 3.6 million, Madrid's population is the highest of any city in the country. Barcelona is Spain's next-largest city, with a population of 1.62 million. Logically, Madrid would have more gambling and betting locations.
On Thursday, Jacinto and Sotomayor revealed that their new Gambling Law in the Community of Madrid would rewrite the current minimum distance of 500 meters (1,640 feet) to include not only educational centers, which the current laws address, but also other betting venues. This will keep the gaming industry from proliferating and lead to the closure of nine out of 10 gambling establishments in the region," according to Jacinto.
The political candidate added that Madrid's current president, Isabel Díaz Ayuso, is nothing more than a puppet. Jacinto called her a "salesperson … at the service of Sportium and Codere" and added that Madrid could see "70 more betting shops" over the next decade if they don't intervene.
The two also assert that the proliferation of gambling venues, despite controls already in place, will lead to greater risks of gambling addiction. However, should Madrid decide to eliminate 90% of its land-based gambling activity, the only outcome will be a proliferation of online gambling.
Not Much Support
Madrid will hold its elections on May 28. Jacinto has only led the Unidos Podemos party since last December, which may explain her stance in recent polls.
Media outlet El Español conducted a poll April 17-21 and found that Jacinto is last on the list as the next potential president. She only received 3% of the support of respondents, half that of the penultimate candidate, Rocio Monasterio San Martin of the Vox (Voice) right-wing party.
Out in front of all of the candidates is Ayuso of the conservative Partido Popular (People's Party). She received 52% of the support in the poll. In second place is Monica Garcia Gomez of the left-wing Más Madrid (More Madrid) party, with just 20%.
That's a strong sign that Ayuso will likely remain in office. It's also a possible sign that the land-based gaming segment won't undergo a major shakeup in its operations.
The post Land-Based Gaming Targeted by Political Party Looking To Control Madrid, Spain appeared first on Casino.org.