A baseball hat with traces of DNA and several threatening notes passed to cashiers at casino cages were among the key pieces of evidence that led to the arrest last Thursday of an alleged casino robber.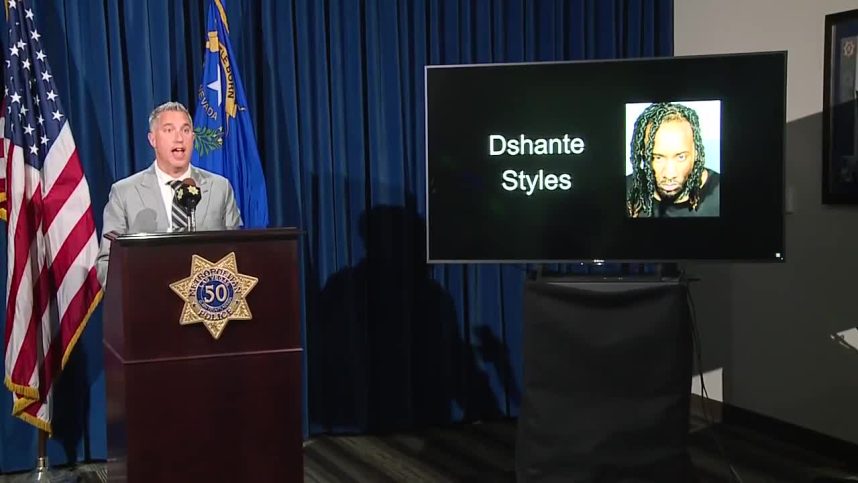 Details surrounding the cases continue to emerge this week while D'Shante Styles, 33, of Las Vegas, was in custody awaiting court proceedings. He's charged in six recent gaming property holdups in Las Vegas and Henderson, as well as other recent crimes.
Recently-released Las Vegas Metropolitan Police Department (LVMPD) documents reveal that officers were able to narrow down their search for a suspect to Styles.
Officials tested a DNA sample recovered from a discarded black baseball hat worn by the likely suspect, Las Vegas TV station KSNV reported. It was a match with Styles' DNA. 
Violent Robbery Threats
Police also saw similarities in many of the holdups. In three initial casino robberies that took place starting in November, the suspect reportedly provided a note to a cashier demanding cash. It typically read, "put the 10 stacks in the bag or I will shoot!"
In the fourth robbery, he held a note in his hand but orally ordered the cashier to put the loot in the bag, according to Las Vegas TV station KVVU. In the fifth holdup, he demanded, "Give me the stacks or I will shoot you," the report added.
The suspect also wore the same gloves in each of the robberies.
He additionally had the same outward manner during each of the holdups. It was described in an arrest report as being "very calm and patient, each time fleeing to an area without video surveillance coverage," KSNV reported.
Before some of the robberies, the suspect stole a car. He later used it as a getaway vehicle.
Police also said in one heist he took a taxi to the Silverton casino, robbed the cage, and took the same cab for a getaway ride with the driver unaware of his crimes.
He once allegedly pretended to be a valet attendant, stole a Ford Escape SUV that he later used after robbing the Green Valley Ranch Resort in Henderson.
In all, there were six casino robberies starting on November 16. The last was on last Wednesday.
They took place at the following Clark County gaming properties beyond Silverton and Green Valley: Gold Coast, Rampart, Palace Station, and the most recent being at M Resort.
Police have yet to reveal the total amount stolen in the robbery spree. One report said in just one heist he stole $30,000.
Break In Case
LVMPD officers got a break in the case on last Wednesday. An unnamed woman called 911 to report a man just stole her keys and SUV from an apartment complex during a carjacking on Eastern Avenue, the Las Vegas Review Journal reported.
The  Toyota C-HR SUV was driven to the M Resort. Security guards let local police know the car was spotted.
After his eventual capture, Styles was charged with six counts of robbery with a deadly weapon, two counts of attempted robbery with a deadly weapon, 11 counts of burglary with a deadly weapon, and five counts of grand larceny auto. Two of the eight armed robberies were carjackings.
When searching a car he had been driving, officers found a firearm last week. It was described as a "homemade Polymer80 9mm handgun with no serial number," according to an arrest report quoted by KSNV.
His bond was set at $500K. He's scheduled to next appear in court on May 9. 
Styles was convicted in 2009 for robberies, according to the LVMPD.
The post Las Vegas Accused Serial Casino Robber Heading to Court as Details Emerge on Heists appeared first on Casino.org.