A Las Vegas man who pleaded guilty to kidnapping and murder charges will spend anywhere from 10 to 25 years in prison for the gruesome death of a 24-year-old model.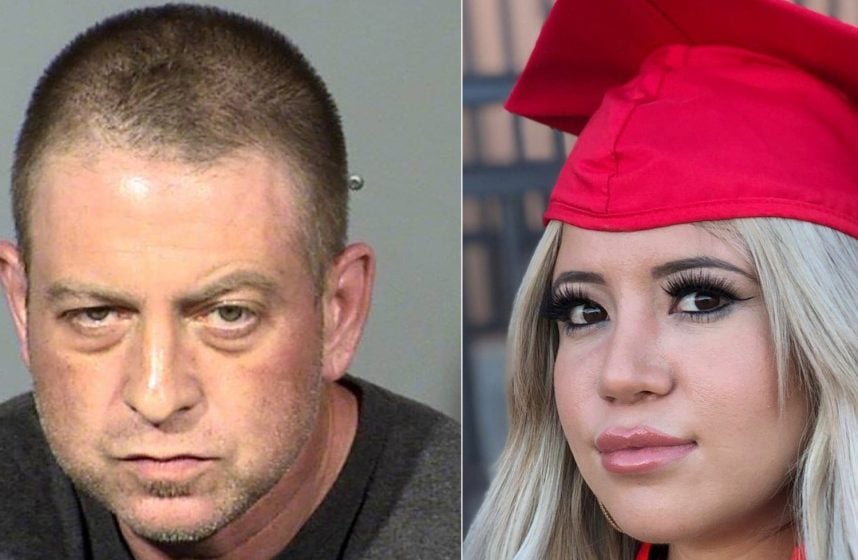 District Judge Carli Kierny announced the sentence on Tuesday to defendant Christopher Prestipino, 49, who pleaded guilty to second-degree murder and first-degree kidnapping on March 13 under the Alford doctrine, where he maintains his innocence but acknowledges prosecutors likely have sufficient evidence for a conviction.
Prestipino must also pay $4,909 in restitution, according to the judge's sentence.
Throughout this process I haven't known much about her, and she sounds like a wonderful person," Judge Kierny told the victim's brother in court. "I am so sorry that you lost her in this way."
Prestipino killed Esmeralda Gonzalez in May 2019 and, the following month, discarded her body in a 250-gallon water tank covered with concrete and wood, according to the Las Vegas Review-Journal.
The body was left in the desert north of Las Vegas. Five months later near Glendale, Nev. the body was discovered by police.
Gonzalez's hands were tied and her head and neck were covered with white tape, People reported. The body was covered by blankets and an autopsy failed to identify the cause of her death.
Prestipino and two other suspects were arrested in connection with the murder.
My involvement was after the fact," Prestipino said Tuesday during the court proceeding. "I don't believe this death was intentional, but like the medical examiner, I still don't know the exact cause of death. I do regret ever meeting the co-defendant."
Craig Mueller, the Las Vegas-based criminal defense attorney representing Prestipino, told the Review-Journal his client agreed to the plea deal because "He didn't want to risk a life sentence."
Two Other Suspects
One of the other suspects in the case, Lisa Mort, who was identified as Prestipino's one-time girlfriend, assisted Prestipino in the crime, police said. She was charged with harboring, concealing, and aiding a felony offender. Another woman, Cassandra Garret, Prestipino's roommate, was also charged.
Mort plead guilty in 2020 to being an accessory to murder and was sentenced to between two and five years in prison. Garret plead guilty in 2021 to voluntary manslaughter and will be sentenced next month.
Wore High Heels, Lingerie
Gonzalez, who had hoped to one day attend law school, lived near Prestipino. Gonzalez was seen on surveillance video outside Prestipino's residence on May 31, 2019, wearing high heels and lingerie, and appearing disoriented, according to the New York Post.
She went to his residence where Prestipino gave her methamphetamine (meth), according to Las Vegas TV station KTNV.
She started to act "bizarre" and speak "in the devil's tongue," a police report revealed. Prestipino tied her to a chair. He then strangled her and apparently injected a pool-cleaning substance into her body.
Gonzalez was associated with the adult entertainment industry, the Review-Journal reported. She had more than 300K followers on Instagram.
Gonzalez grew up in Mexico and had attended UNLV, People reported.
The post Las Vegas Model Murderer Could Spend Up to 25 Years in Prison appeared first on Casino.org.