There was drama in the trial of Tak Chun boss Levo Chan in Macau this week. On Tuesday, the junket kingpin, who is facing charges of illegal gambling, money laundering, and the formation of a criminal syndicate, was forced to leave the court midway through the session after complaining of abdominal pains.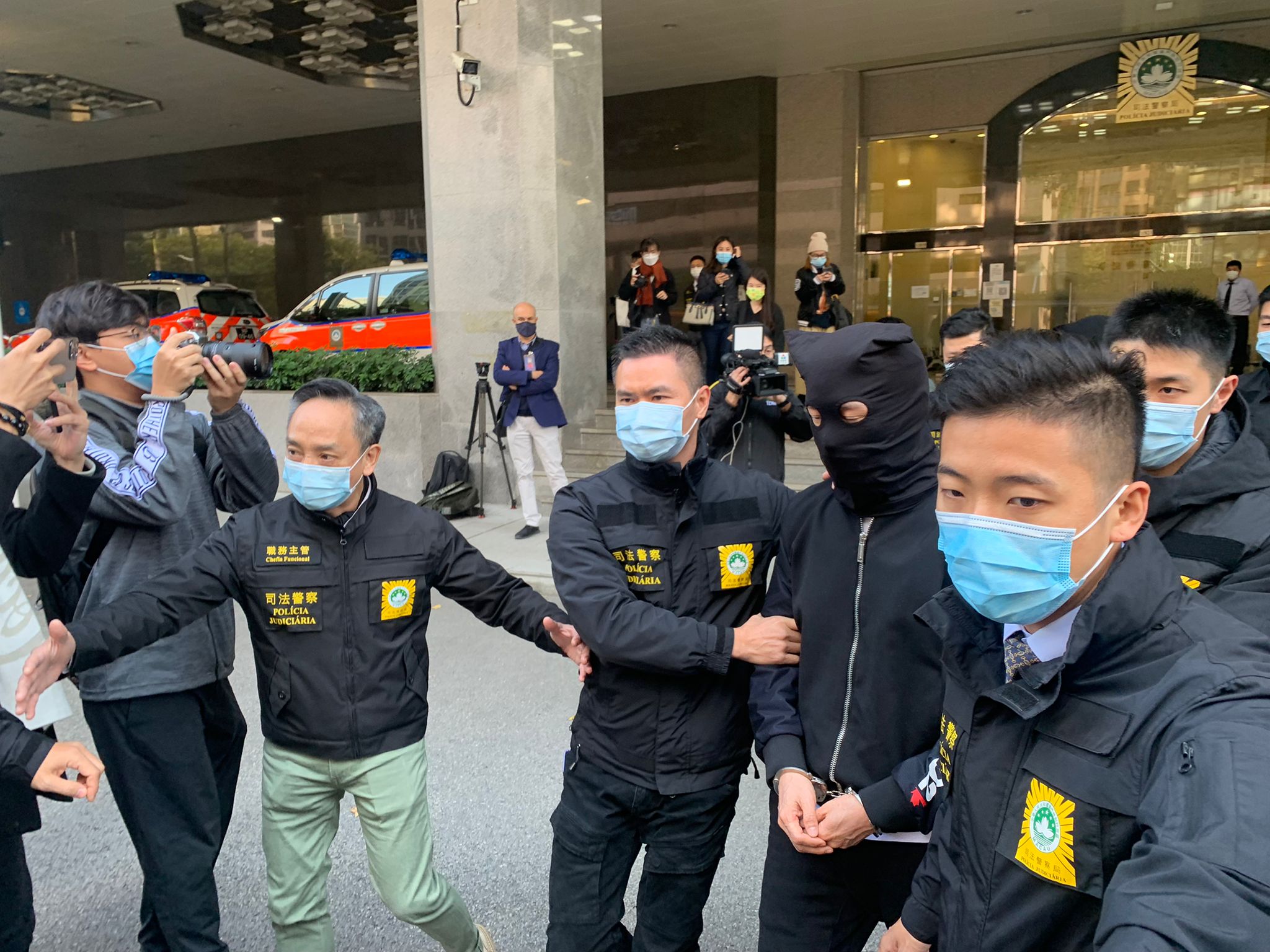 He was back in court on the next day and "looked healthy," Macau Business reports. But an altercation between Judge Lam Peng Fai and a defense attorney, which sparked accusations of perjury and judicial coercion, was causing a stir on Wednesday.
Chan and Tak Chun are accused. among other things, of offering illegal, under-the-table "multiplier bets" to its high-rolling clients. These are private bets that involved the junket multiplying the stakes on "official" bets placed at Macau's casinos, and settled later, tax-free. according to prosecutors.
This generated around $200 million for Tak Chun over the past six years, while cheating Macau's government out of at least US$62 million in taxes, the indictment claims.
'Ludicrous Explanation'
On Wednesday, witness Sandra Chan Hoi Ian took the stand. She was a deputy director of the cage management department of Tak Chun until late 2021, a month before her boss' arrest led to the company's demise. She acknowledged that cage management had facilitated multiplier betting for gamblers at the junket's VIP rooms.
But she would not implicate her superiors by confirming they had knowledge of the illegal operations, which irked the judge.
"I feel like you're hiding something… You want to protect someone," Lam said, as translated by Macau Business. "The logic that lies in your answers is that all low-level employees [of Tak Chun] automatically did everything and instructed each other to do the tasks… and the senior executives had nothing to do. This explanation is just ludicrous!"
You have cost the court 23 minutes hearing this. If the situation is still like this in 30 minutes… I will ask the prosecutor to charge you with perjury," he added.
It's not the first time Judge Lam has made this specific threat to witnesses in the trial who he has accused of exhibiting "selective memory."
But this time, defense lawyer Ai Linzhi objected strongly to the judge's line, arguing that he "cannot demand a witness testify."
Ai demanded access to the audio recording of the session.
End of an Era
Tak Chun Was the second-biggest junket operator in the gambling hub after Suncity whose CEO, Alvin Chau, was arrested a month before Chan and charged with similar offenses.,
At its height, the junket sector generated about 60% of gaming revenues for the world's biggest casino hub. But the arrest of its two biggest players was a death knell for the industry in Macau.
Chau's trial concluded at the end of November, and a verdict in that case is expected on January 18. Chan is back in court Monday.
The post Levo Chan Trial Heats Up as Macau Judge Loses It with Tak Chun Witness appeared first on Casino.org.