Macau's effort to understand where the public stands on the region's gaming industry certainly hasn't gone according to plan.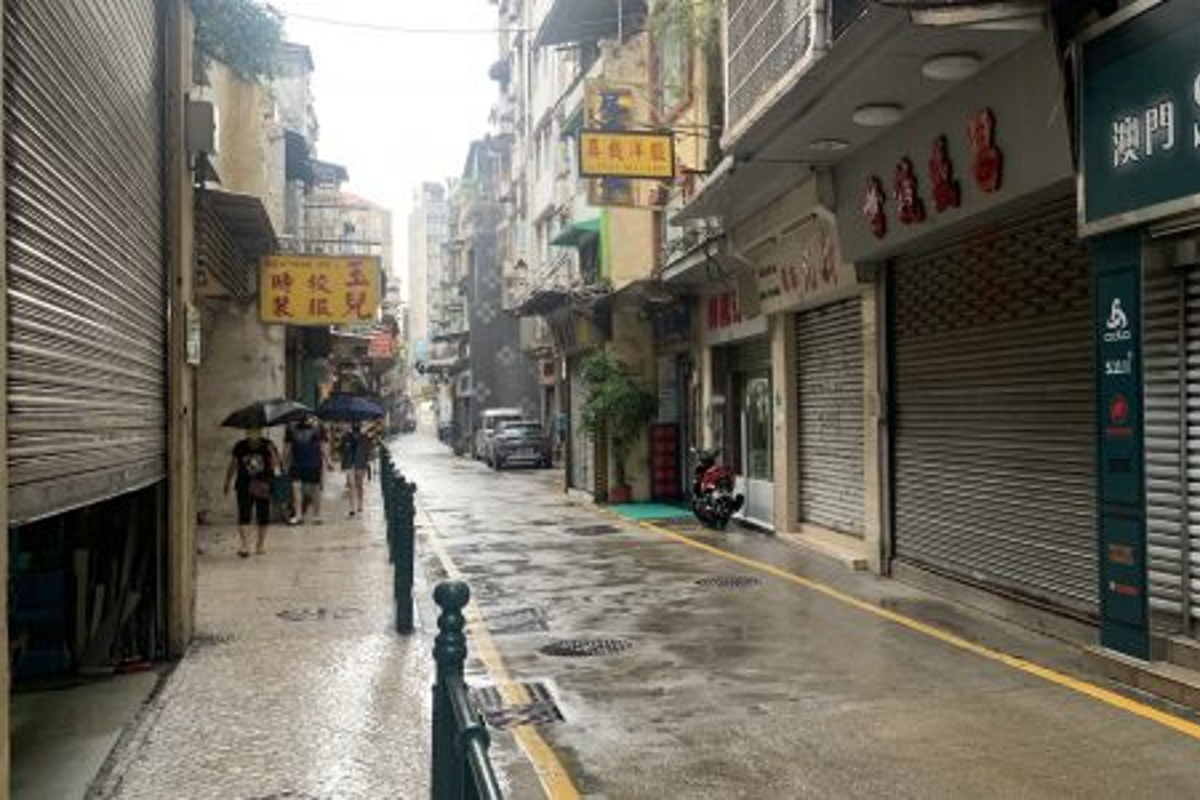 The six licensed commercial casino operators in the Chinese enclave are set to see their operating rights expire next June. Macau's Gaming Inspection and Coordination Bureau (DICJ) hopes to consult residents for input on what, if any, new governing conditions should be imposed on the gaming industry under the next regulatory regime.
The DICJ earlier this year announced four town halls to discuss potential operating conditions that the commercial casinos will be required to adhere to under their new terms. COVID-19 canceled the first two, which were slated for September 29 and October 9.
Now, Typhoon Kompasu, a severe storm that this week battered nearby Hong Kong and other parts of the Pearl River Delta, has led to the DICJ calling off its hearing that was scheduled for today, October 13.
Only one public consultation — October 19 — remains scheduled before the enclave's 45-day review period is to conclude on October 29. The DICJ said today upon canceling the public meet that it's considering adding public hearings before Oct. 29.
Extension Possible
With only eight months remaining before Macau's gaming permits are to terminate, there's a growing opinion that the Chinese Special Administrative Region (SAR) will take advantage of the available one-time licensing extension that its 2001 gaming law allows.
I do believe in the next 60 days — give or take — we should hear something around extension," MGM Resorts CEO Bill Hornbuckle revealed last month during the JP Morgan Gaming, Lodging, Restaurant, and Leisure Management Access Forum in Las Vegas.
"We are all just trying to figure our way through this," the MGM boss continued. "We don't have an official word, but we are believing the licenses get extended. Time will tell."
Executives at Wynn Macau and SJM Resorts recently shared similar sentiments.
"The company is monitoring developments with respect to the Macau government's concession renewal or extension process, and at this time believes that its concession will be renewed or extended beyond June 26, 2022," a Wynn statement explained.
Revenue Revision
As for the remainder of 2021, analysts monitoring Macau are further reeling in their expectations. With COVID-19-related border restrictions potentially lingering into the middle of next year, a note from Sanford C. Bernstein today lowered full-year 2021 gaming forecasts.
Bernstein edited its 2021 gross gaming revenue (GGR) outlook from about half of 2019 levels to only 31 percent. The reduction is the result of new local COVID-19 cases being detected in Macau, and the region's pledge to carry on with its zero COVID-19 policy approach until 80 percent of the area population is fully vaccinated.
GGR in 2019 totaled approximately $36.5 billion, meaning Bernstein believes 2021 casino income will tally around $11.3 billion. Through nine months, Macau's six casinos have won a combined $8.46 billion.
"Macau's September GGR dropped 73 percent from September 2019, and October will be worse due to the recent COVID outbreaks in Macau," the Bernstein note reasoned.
Bernstein expects GGR in 2022 to reach 59 percent of Macau's 2019 casino win, or about $21.5 billion.
The post Macau Gaming Bureau Cancels Yet Another Public Consultation, Owing to Typhoon appeared first on Casino.org.