Macau is finally experiencing meaningful visitor traffic after more than three years of the region's resorts being deserted because of the pandemic and China's "zero-COVID" policy. After the mainland ditched the program, and Macau this month followed Beijing's lead and reopened its borders and lifted nearly all entry protocols, the casino enclave is welcoming back gamblers, nonresident workers, businesspeople, and leisure travelers.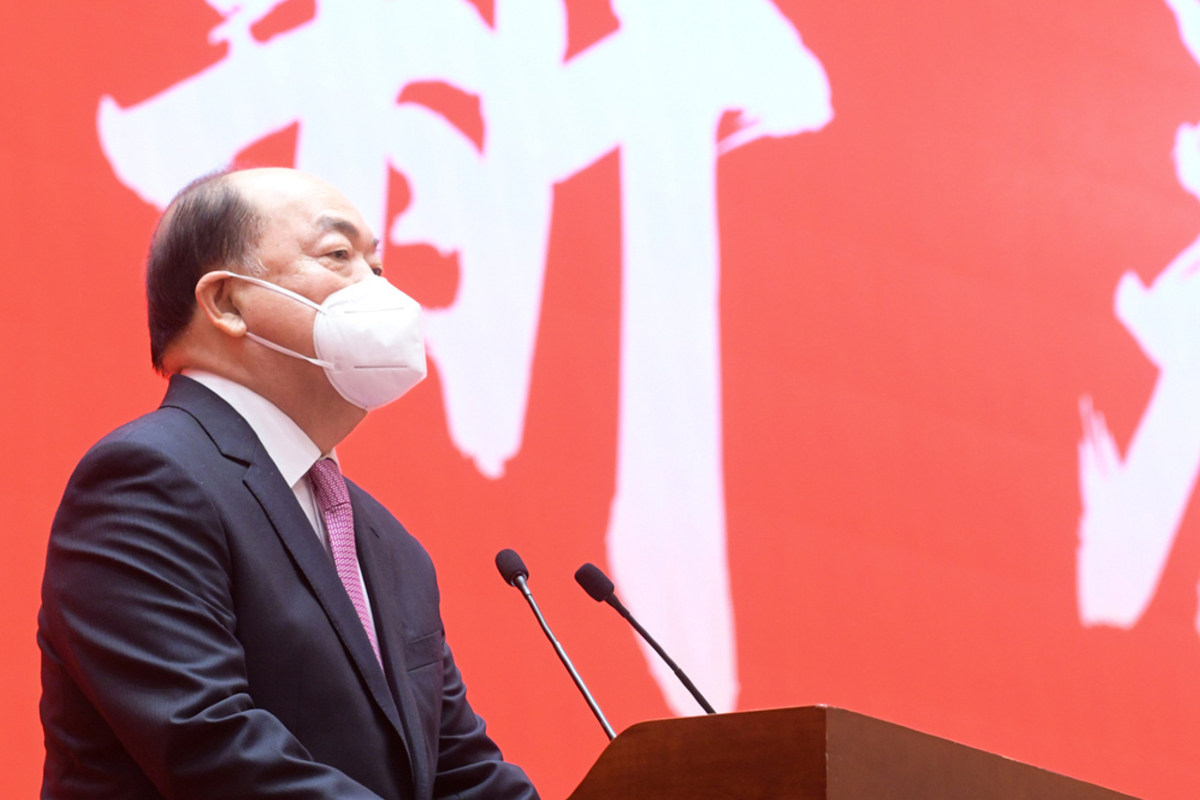 Macau counted more than 100K entries during the first three days after the local government withdrew testing, quarantine, and observation requirements for most arrivals. International travelers, so long as they test negative before boarding their plane for China, can now freely move about Macau with no further restrictions.
Though the quick rebound in visitor traffic following the lifting of entry rules is expected to ignite a gaming recovery, Macau Chief Executive Ho Iat Seng confirmed Thursday that the government would not be immediately adjusting its gross gaming revenue (GGR) forecast for 2023.
Ho said the government will continue to expect casino income to come in around MOP130 billion (US$16.16 billion) for the year.
The government will not revise this forecast for the time being and hopes that all sectors of the community will work hard to achieve this figure," Ho said.
Macau relies greatly on its six casino operators, with gaming accounting for more than 80 cents of every tax dollar before the pandemic.
Macau is trying to lessen its dependency on gaming through its new gaming industry regulatory regime. In exchange for issuing the six gaming firms fresh 10-year gaming licenses, which commenced January 1, Macau ordered the companies to collectively invest at least $13.5 billion in nongaming projects over the life of the concessions.
2023 Forecast Less Than Half of 2019
Macau is optimistic about an economic recovery, with casinos hoping to field similar pent-up demand that other major gaming markets — notably, the Las Vegas Strip — experienced once their countries returned to a sense of normal. Las Vegas Sands, Galaxy Entertainment, Melco Resorts, Wynn Resorts, MGM Resorts, and SJM Resorts bled millions of dollars in overhead each month they kept their multibillion-dollar properties open and staffed during the last three years.
The operators have been waiting for this moment since early 2020 when the region went on lockdown. Macau's borders are once again open to the entire world, and residents from the mainland, Hong Kong, and Taiwan can come and go as they wish.
Macau Casino GGR
2013 — $45B
2014 — $43.9B
2015 — $28.8B
2016 — $27.9B
2017 — $33.2B
2018 — $37.8B
2019 — $36.5B
2020 — $7.53B
2021 — $10.8B
2022 — $5.25B
Group Tours to Resume
Macau continues to become more accessible for nonresidents and foreigners.
A critical component of the gaming industry is group tours. Ho said during his press event that group tours will resume following the subsiding of the current COVID-19 spread across the mainland and enclave.
Macau's Civil Aviation Authority also announced on Friday that flight service with South Korea and Thailand will resume next week. That news comes just ahead of the Chinese New Year, which is officially January 22. The first seven days, January 22-29, are considered a public holiday in China.
The post Macau Maintains 2023 Gaming Revenue Forecast of $16B, Group Tours to Resume appeared first on Casino.org.