A recent retreat by previously hot Macau casino equities has analysts scratching their heads, particularly against the backdrop of improving 2023 revenue outlooks for Asia-Pacific gaming operators.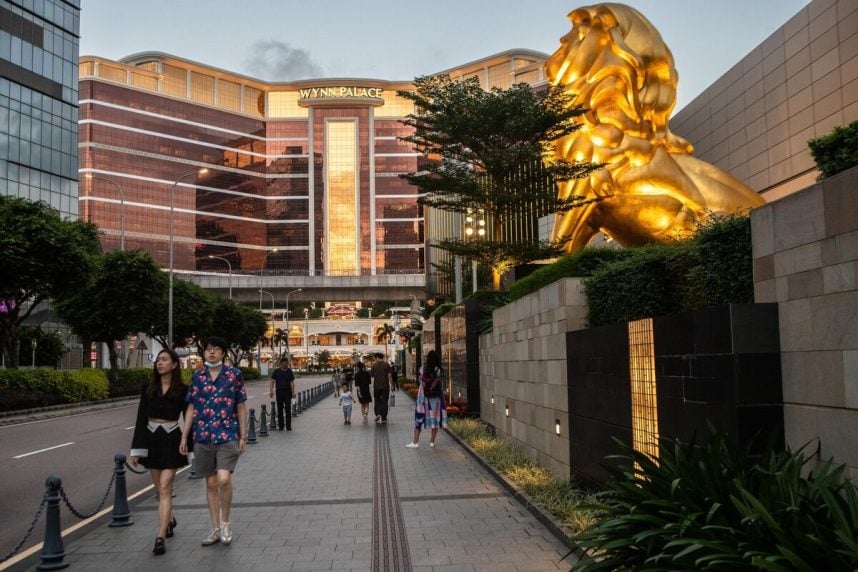 In the US, Las Vegas Sands (NYSE: LVS) and Wynn Resorts (NASDAQ: WYNN), which combine to operate seven Macau casino-hotels, will enter Friday with weekly losses of 0.77% and 0.81%, respectively. City of Dreams operator Melco Resorts & Entertainment (NASDAQ: MLCO) is positioned for a modest weekly loss while MGM Resorts International (NYSE: MGM) is staring at  a weekly slide of more than 2%. MGM's MGM China unit owns two Macau gaming properties.
Those declines could be the result in US equity markets or merely profit taking, but analysts don't see flawed fundamentals as compelling market participants to abandon Macau-exposed stocks.
We attribute this correction to market flows and technical selling pressure," wrote JPMorgan analyst DS Kim in a recent note. "We really couldn't find any fundamental reasons or news behind today's (Wednesday) rout."
The analyst added that liquidity isn't a concern for Macau operators and it's unlikely any are heading to market with dilutive share offerings — a move that would depress investor sentiment.
Macau Revenue Rebounding from COVID-19 Lows
While there's been an obvious amount of ebullience ascribed to Macau casino stocks this year as gaming venues in the special administrative region (SAR) benefit from China loosening coronavirus restrictions, the enclave and other Asia-Pacific gaming markets won't see 2023 revenue on par with 2019 highs.
Gross gaming revenue (GGR) in Macau this year could reach 45% to 50% of pre-pandemic levels before jumping to 60% in 2024, according to Moody's Investors Service. Other Asia-Pacific gaming destinations will be even better on that metric, but not yet back to 100% of pre-COVID highs.
"Meanwhile, we expect gaming revenue for operators in Singapore (Aaa stable) and Malaysia (A3 stable) to reach around 90% of pre-pandemic levels in 2023, from around 70% in 2022. NagaCorp Ltd. (B2 with ratings on review for downgrade), which is based in Cambodia (B2 negative), will see a similar level of recovery as Macao because of its high exposure to the VIP segment," added the ratings agency.
Leverage for Macau operators is likely to remain high into 2024 due to various capital-raising efforts during the pandemic. However, Moody's highlighted MGM, Sands and Wynn, due to geographic diversification, as Macau operators that can contain leverage and potentially earn positive credit revisions.
Macau Recovery Outlook Still Strong
While there's been clear weakness in Macau casino stocks this week, the broader outlook for the SAR's gaming industry is still strong. It's one supported by a budding recovery in VIP play.
"This should drive VIP GGR to recover to circa 30 percent despite the demise of junkets, which implies total GGR to comfortably recover to about 65 percent to 70 percent [pre-Covid] levels for the holiday, in our view," observed Kim.
The JPMorgan analyst added mass market GGR in Macau could return to 100% of pre-coronavirus levels in 2024. That's notable for Sands investors because the operator is dominant in the mass and premium mass segments.
The post Macau Stock Tumble Vexes Analysts, Revenue Seen Improving in 2023 appeared first on Casino.org.