Martha Stewart and the Las Vegas Strip might not seemingly be a match made in heaven. But the casino capital of the world is where the 81-year-old businesswoman and television star has opened her first restaurant.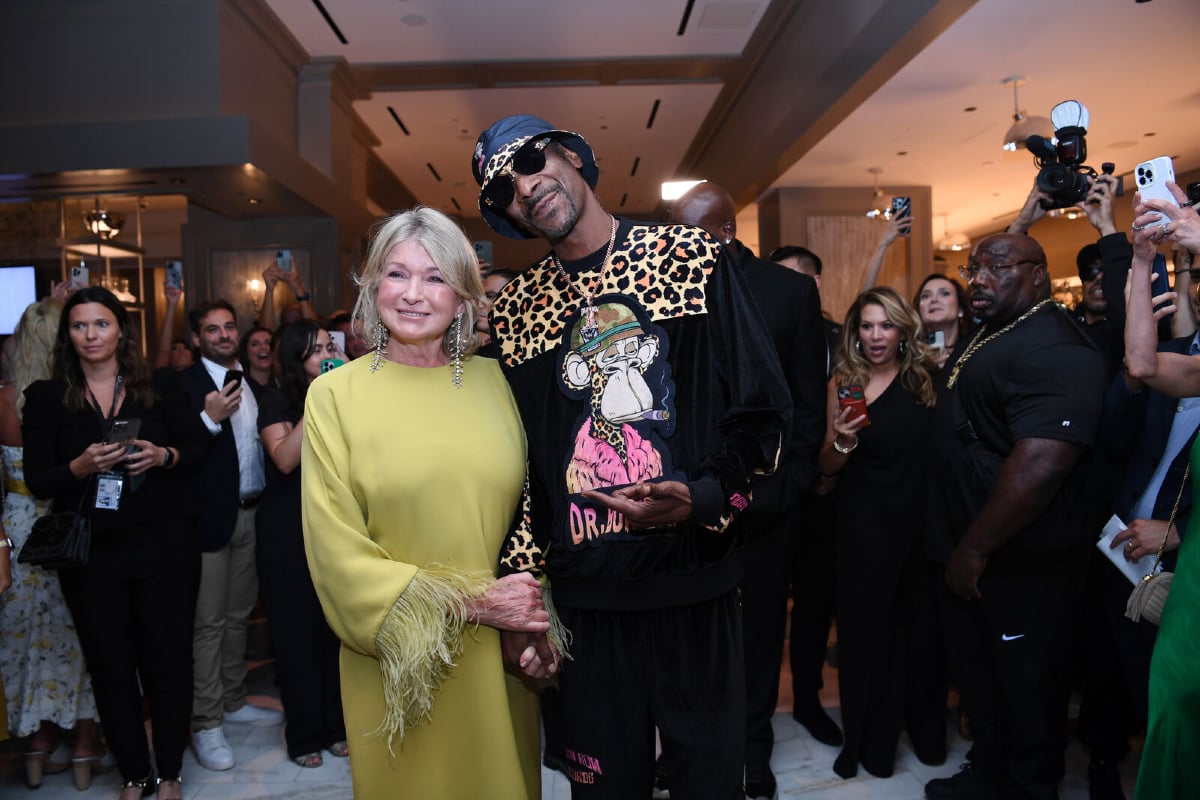 The Bedford at Paris Las Vegas commenced operations over the weekend at the Strip property operated by Caesars Entertainment. The Bedford honors Stewart's primary residence in Bedford, New York, where she lives in the hamlet of Katonah in a 1920s farmhouse.
Stewart is synonymous with hosting and cooking, as well as craft making, decorating, and gardening. She's penned numerous books and cookbooks, but until this week the celebrity had never opened an actual brick-and-mortar restaurant where her fans could experience first-hand her cooking and guest experience.
That changed on Saturday with The Bedford at Paris Las Vegas seating its first guests.
I am so thrilled to open the doors to The Bedford at Paris Las Vegas, my first-ever restaurant. We have worked tirelessly to bring my farmhouse in Bedford, New York, to life in Las Vegas, and I think visitors will be enchanted by what we have come up with," Stewart said.
"These are the same dishes that I serve to family and friends in my own home," she added.
Notable main course entrees include a whole roasted herb chicken, carved tableside with Martha's smashed baked potatoes served with crème fraîche, chives, bacon lardons, and Golden Osteria caviar.
Las Vegas Replicas
Paris Las Vegas is iconic for its half-scale replica of the Eiffel Tower, two-thirds size Arc de Triomphe, and La Fontaine des Mers clone. Paris now has another replica, albeit one far less known, in Stewart's Bedford estate.
The Bedford restaurant is a replica of Stewart's New York dining room and implements the farmhouse's interior design palate, furniture and fixtures, and overall vibe. The eatery seats nearly 200 people.
Stewart says the menu features the dishes she's most proud of that she's perfected over her storied career.
"Transporting guests to an authentic dining experience at Martha Stewart's famed country farmhouse, the restaurant boats French-inspired cuisine and a combination of Martha's favorite recipes," The Bedford explained.
The Martha Stewart restaurant is located near the guest elevators adjacent to Bobby's Burgers by Bobby Flay.
New Lure
Las Vegas casinos rely heavily on their entertainment and culinary experiences to keep their resorts bustling with guests. Caesars Senior VP and Paris General Manager Jason Gregorec says The Bedford is the casino's latest attraction that is expected to bring new guests to the Strip property.
The opening of The Bedford by Martha Stewart further establishes Paris Las Vegas as a must-visit culinary destination," Gregorec said. "Martha Stewart and Marquee Brands are leaders in hospitality that inspire and draw fans from around the world, and we are honored to collaborate with such incredible partners."
Marquee Brands acquired the Martha Stewart brand in 2019. Marquee Brands "targets high-quality brands with strong consumer awareness and long-term growth potential."
The post Martha Stewart Las Vegas Restaurant 'The Bedford' Opens at Paris Casino appeared first on Casino.org.