On the back of strength across its entire casino portfolio, MGM Resorts International (NYSE: MGM) thumped first-quarter estimates.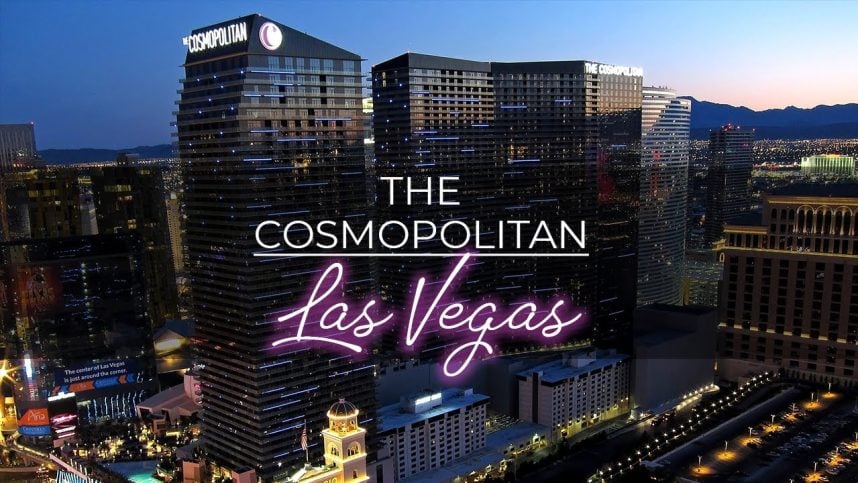 The Bellagio operator posted adjusted earnings per share (EPS) of 44 cents in the first three months of the year on revenue of $3.9 billion. Analysts expected earnings of 10 cents on sales of $3.59 billion. On the Las Vegas Strip, where it's the largest operator, MGM notched net revenue of $2.2 billion during the January through March period. MGM's first-quarter adjusted Las Vegas property earnings before interest, taxes, depreciation, amortization, and restructuring or rent costs (EBITDAR) hit an all-time high.
Same-store net revenues (adjusted for acquisitions and dispositions) of $1.9 billion in the current quarter compared to $1.5 billion in the prior year quarter, an increase of 22%," according to a statement issued by MGM. "Same-Store Adjusted Property EBITDAR of $706 million in the current quarter compared to $561 million in the prior year quarter, an increase of 26%."
On the Strip, MGM posted adjusted property EBITDAR margins of 38.4%, up from 35.7% a year earlier. First-quarter operating expenses rose to $128 million from $111 million a year earlier due, primarily, to increased payroll obligations.
MGM Balance Sheet in Stellar Shape
As highlighted by first-quarter free cash flow of $564 million, the MGM balance sheet is in solid condition — a fact highlighted in the earnings release.
The Cosmopolitan operator has $4.5 billion in cash on hand as of March 31, which could enable it to further return capital to shareholders. Buybacks have been the preferred avenue of doing that. On that note, MGM repurchased $487 million worth of its stock during the January quarter, reducing its shares outstanding tally by approximately 12 million shares.
"We expect to continue to return capital to our shareholders through ongoing stock repurchases and [to] pursue long-term growth opportunities through international digital acquisitions and the development opportunities we have with Japan and New York," said CFO Jonathan Halkyard in the statement.
MGM's fortress-like balance sheet also positions the company to be a player in industry consolidation, both on potentially significant and smaller scales. That much was on display earlier Monday when the company announced the acquisition of Push Gaming Holding for an undisclosed sum.
MGM Growth Plans
If it proves adept at execution, MGM could be a long-term earnings growth story on the back of expansion plans. Those include Osaka and New York, where the operator is vying for one of three yet-to-be-awarded downstate casino permits.
Our future growth and expansion plans are promising. In April, we achieved the landmark approval of MGM's development plan in Osaka, Japan. The application process in New York is progressing and our global digital expansion plans remain a major focus as we continue to grow LeoVegas and the MGM digital brand worldwide," said CEO Bill Hornbuckle in the statement.
In the press release, MGM mentioned the possibility of international digital acquisitions, but it did not address the possibility of adding more land-based casinos to its portfolio.
The post MGM Crushes Q1 Estimates as Las Vegas Revenue Soars to $2.2 Billion appeared first on Casino.org.