Alleged poker cheater Mike Postle made an unexpected comeback with a seventh-place finish in the Million Dollar Heater Main Event in Biloxi, Miss. on Monday. But he may not get to keep the $32,703 first prize.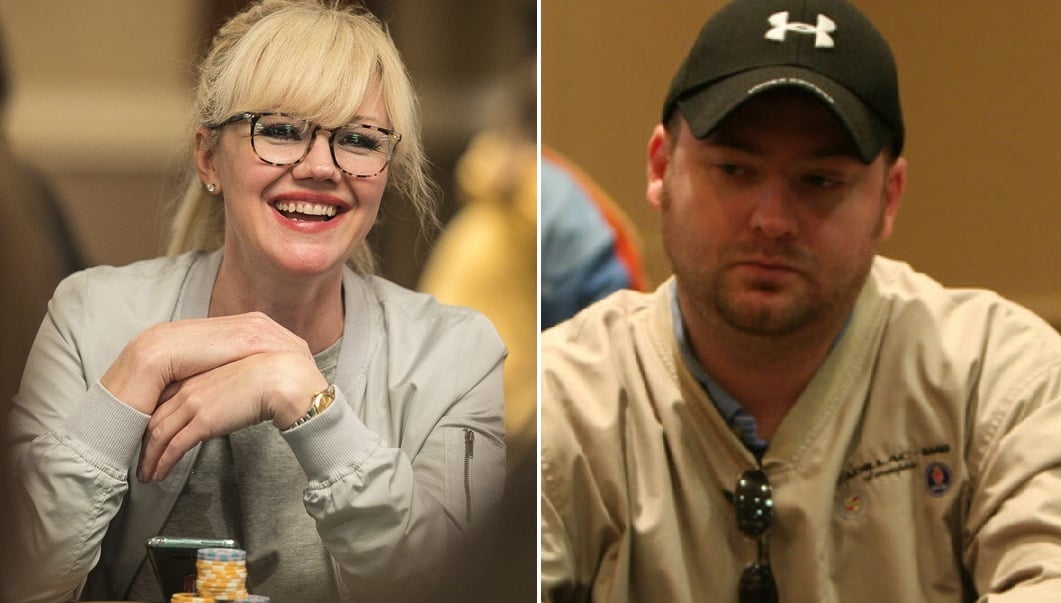 That's because two poker players have filed garnishment orders against Postle in a Mississippi court to recoup legal fees stemming from the collapse of a defamation case brought by the accused cheat in 2021.
Veronica Brill is a former Stones Gambling Hall employee who, in September 2019, first voiced her suspicions about Postle's unbelievable winning streak at Stones, a Sacramento-area card room.
On Tuesday, she appeared to announce she was targeting Postle's winnings, albeit obliquely: "Lean on your friends, lien on your enemies," she wrote.
'Lien on Your Enemies'
Brill later confirmed to Poker.org that she had filed a garnishment order, which is a judicial proceeding that orders a third party to pay money owed by a defendant to a plaintiff – in this case, $27,785. The Beau Rivage Casino, which hosted the tournament, is withholding the money, Poker.org reported.
Todd Witteles, of the Poker Fraud Alert website has also initiated action to recoup money owed to him, believed to be a similar amount. Postle sued Brill, Witteles, and a group of other players for defamation after they publicly accused him of receiving information about his opponents' hole cards during live-streamed broadcasts at Stones.
Both Brill and Witteles filed anti-SLAPP litigation to shut down the suit. A SLAPP (Strategic Lawsuit Against Public Participation) is a case in which the plaintiff brings legal action in a bid to silence, intimidate, or censor their critics.
It did the trick. Postle's lawyer asked to be dismissed from the case, and Postle withdrew the suit shortly afterward, which left him with court-ordered legal fees to pay.
Cheating Allegations
In 2019, Postle, a low-stakes grinder of average ability, began to crush the cash games on the Stones Live Poker feed with such frightening proficiency that Brill – an occasional player in the games and commentator on the broadcast – began to realize something was not right.
Internet sleuths pored over hours of footage of Postle, analyzing hands and discussing the statistical implausibility of his win rates.
Eighty-eight players subsequently sued Postle for fraud. They alleged he was working with an accomplice who had access to the backend of the radio frequency identification (RFID) system, which reads players' cards for broadcast purposes. 
But the lawsuit was nixed by a federal judge in California who cited an archaic state law that gambling debts cannot be recovered through the courts. This prompted Postle to sue for defamation.
This week, apparently not wishing to draw attention to his reappearance, Postle registered for the tournament under a pseudonym, "Mike Lawrence." The ruse failed.
The post Mike Postle: Beau Rivage Casino Freezes Accused Poker Cheat's Winnings appeared first on Casino.org.