No one should be surprised that match-fixing takes place in sports, although recent revelations about the scope of it are putting sports betting in the spotlight for the wrong reasons. After it surfaced that Colorado Rapids player Max Alves was suspended from the team and faces possible criminal charges for his involvement, MLS promises to help turn off the light.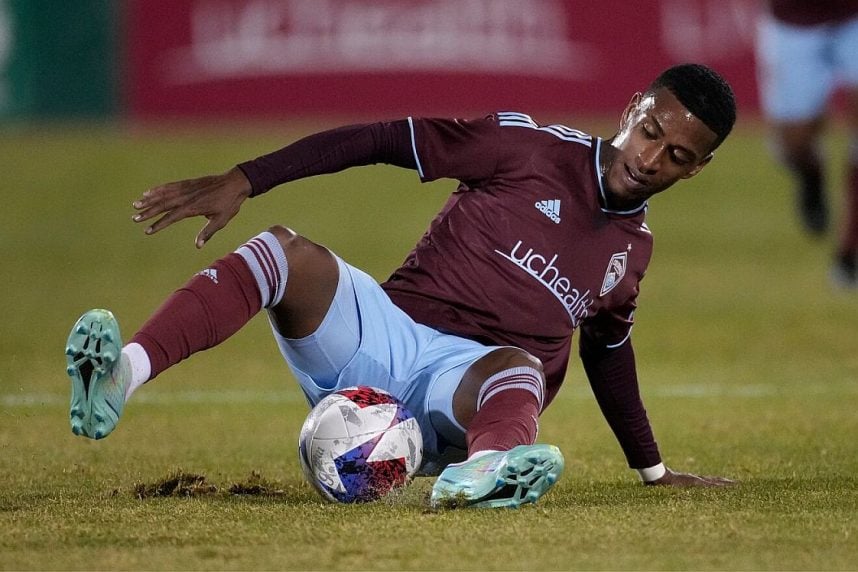 Illegal sports betting and match-fixing are impacting the global image of soccer. But one could argue that the legalization and regulation of sports betting are helping to clean up the sport.
Brazil has been facing a long-running scandal involving its soccer program and match-fixing. As authorities continue their investigation there, they uncovered evidence leading them to Alves and the Rapids.
As a result, with the attention being given to sports betting across the US, even an isolated incident can become a major ordeal. MLS is working to get in front of any possible issues to prevent further damage.
Turning Yellow into Green
Alves, originally from Brazil, is allegedly part of a group of players who received large amounts of money from people who fix specific situations of the matches to obtain profits from bookmakers. In his case, Alves reportedly received $12K for being booked during the game between Colorado and the Los Angeles Galaxy last September.
The Rapids officially suspended Alves on Wednesday as the investigation continues. That $12K payout could bring to an end a million-dollar career. Colorado picked up Alves about a year and a half ago, and the 22-year-old was a rising star with a bright future in soccer.
A statement from Major League Soccer. pic.twitter.com/7oZKKRqitV

— MLS Communications (@MLS_PR) May 11, 2023
https://platform.twitter.com/widgets.js
MLS issued a press release on Thursday revealing that it's conducting an investigation against a player and a former player involved in illegal sports betting. It didn't specify anyone by name, but Alves had already been identified.
The other player's identity remains a mystery, though some sources speculate it's José Carlos "Zeca" Cracco Neto.
Zeca is a Brazilian soccer player and Olympic gold medalist who spent 2022 with the Houston Dynamo before returning to Brazil, where he currently plays for Vitoria. The allegations against him have not been confirmed.
With more tools and technology at their disposal, sports leagues and organizations can more easily identify questionable activity in sports. This has been the result of the global expansion of legal and regulated sports betting, which helps funnel money into integrity programs.
Time to Atone
Alves is reported to be upset about the ordeal and the trouble it has brought him, his team, and MLS. He is "very sorry," according to agent Regis Oliveira, and will likely return to Brazil while the investigation continues.
Here's the yellow card in question.

Happened a minute and a half after Max was subbed into the game, though the foul itself seems pretty innocuous to me. https://t.co/RGZlsiJV9h pic.twitter.com/japVvnOVee

— Tom Bogert (@tombogert) May 10, 2023
https://platform.twitter.com/widgets.js
Alves might also face similar issues in his home country. The Brazilian soccer scandal allegedly uncovered the possibility that he colluded to fix a match before transferring to MLS. Details surrounding that incident have not been made public.
For its part, the Colorado Rapids also issued a statement about the scandal. After initially being caught off-guard by the news, the team is now assisting in all angles of the investigation. It's likely more athletes will soon find themselves in the headlines for the wrong reasons, just like Alves.
The post MLS to Investigate Match-Fixing Following Max Alves Suspension appeared first on Casino.org.