Poker player Ben "Mintzy" Mintz was fired Wednesday from "Cracking Aces," the poker podcast he frequently co-hosts on the Barstool Sports network, after he rapped along to a Bone Thugz-N-Harmony song during a live broadcast on Monday, May 1. The lyrics to "1st of Tha Month" include the n-word.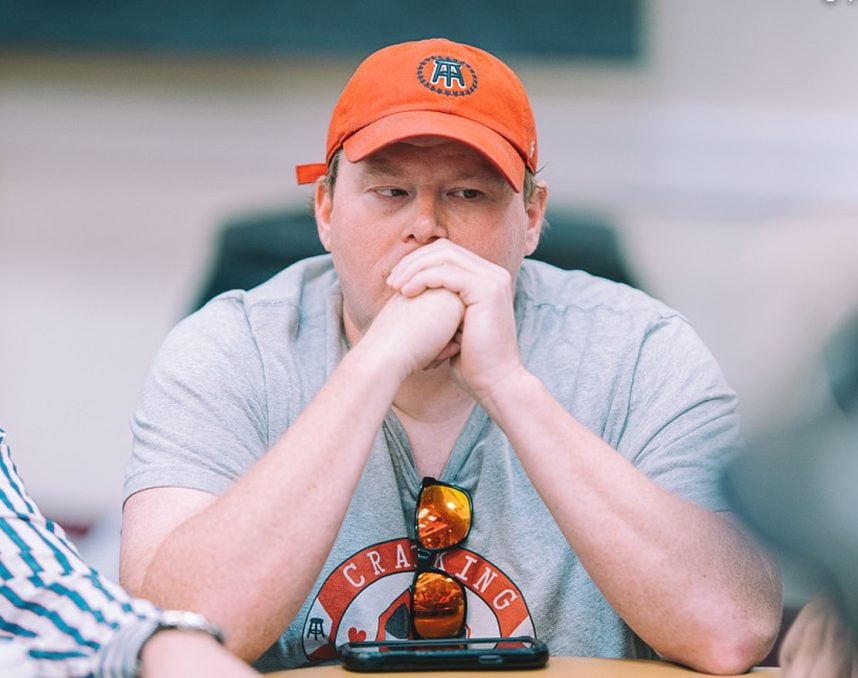 Mintz immediately and profusely apologized on Twitter, saying he "made an unforgivable mistake" and "never felt worse about anything." He received support from Barstool Sports founder Dave Portnoy, who denounced what he called the company's "wrong decision" in a Twitter video.
I think anybody who watched the clip was like, 'There's no way he meant to do that,'" Portnoy said in the video. "He's just not the brightest bulb to ever come down the pipe. And he just screwed up. And he knew he screwed up. And there was no hatred behind it. No nothing."
Portnoy, who, according to the New York Post, has courted controversy by dropping his own n-bombs during podcasts, admitted he has no authority to reverse the decision since his sale of the remainder of Barstool to PENN Entertainment closed earlier this year.
No Words Mintzed
Portnoy has faced his own criticism for the sale. In a separate Twitter video, he responded emotionally to critics: "I sold out. You're just figuring that out? …  Made hundreds of millions, made millions for everybody … Yeah, we sold the f*** out. And that's what you do when you're an entrepreneur."
Mintz. a popular and skilled poker player with over $620K in live tournament wins, joined Barstool in 2020.
After his firing, he tweeted that he was "in good spirits" and that he is "def an idiot, but I am also a resilient one."
Quick Update

I am in good spirits. I am def an idiot but I am also a resilient one. Will have a long video tomorrow thanking everyone. Way way too grateful to be too down.

— Mintzy (@BarstoolMintzy) May 3, 2023
https://platform.twitter.com/widgets.js
The call to fire Mintz was reportedly made by Penn CEO Jay Snowden himself.
Emergency Press Conference – Ben Mintz Has Left the Building pic.twitter.com/31faJrI6Op

— Dave Portnoy (@stoolpresidente) May 3, 2023
https://platform.twitter.com/widgets.js
PENN's Takeover
Portnoy originally sold 36% of Barstool to PENN in 2020 for $163 million, then the rest in February for $388 million.
In addition to owning Barstool Sports, PENN operates 43 brick-and-mortar casinos in 20 states under the brands Ameristar, Boomtown, and Hollywood Casino. Its relationships with the regulators who control its state operating licenses are its paramount concern.
Therefore, instances of perceived racism, intentional or unintentional, cannot be tolerated.
The post PENN Entertainment Fires Ben Mintz from Poker Podcast for Racial Slur appeared first on Casino.org.