A boutique downtown Las Vegas hotel is offering a buyout during the week surrounding upcoming Formula 1 Las Vegas Grand Prix. From Nov. 12 through Nov. 19, a person or group can rent out the entire English Hotel for $1 million.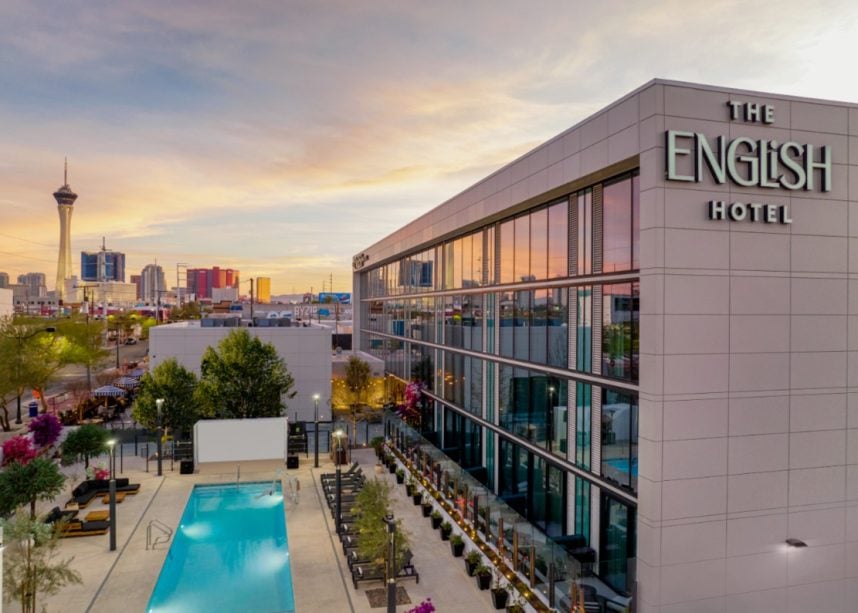 "You can get a suite at the Wynn or at the Cosmo with some race tickets for a similar price, and so here you get 71 rooms without tickets," Steve Dennis, the hotel's general manager, told Casino.org.  "You get the parking, you get the pool and facilities all exclusive to yourself. You have run of the house."
The English Hotel is located 4 miles north of the race's starting and finish lines, in the Arts District between Fremont Street and the Strip. The race will be held 10 p.m. on Nov. 18.

"If I'm a race team from Portugal, I'm going to have support teams and vehicles, and need some rooms for offices, and I don't want to get lost in a 3,000-room hotel, this is the perfect solution," Dennis said. "Or for a wholesaler whose going to be selling packages with tickets, these are comfortable, high-end luxury rooms."
The hotel is making the identical offer for the week surrounding Super Bowl LVIII, which will be played on Feb. 11, 2024 at Allegiant Stadium.
"It's just a way to really market the hotel properly," Dennis said. "We actually set the rooms aside over a year ago, when we opened, for the Super Bowl. And then when Formula 1 was announced, we immediately locked those rooms down too, for this idea."

Todd English Won't Cook For You
The hotel's restaurant — the Pepper Club, an Asian ocean fusion and sushi bar concept curated by four-time James Beard award-winning chef and hotel namesake Todd English — comes with neither package. It will operate as usual during the weeks — and no, English won't be there.
Rooms at the hotel average $500 a night. So, renting 71 rooms for seven nights, on a week without a Grand Prix or a Super Bowl, would run $248K.
"It's not a bad deal at all," Dennis said, adding that he's had "lots of conversations" so far.
"We've been contacted by everyone who says they've got a guy, but it comes down to who actually can pay for it, who will actually need it," he said.
The post Rent Entire Las Vegas Hotel for $1M During Grand Prix appeared first on Casino.org.