Resorts World Cruises, the phoenix that arose from the failed cruise experiment of Genting Hong Kong's founder, is ready to set sail. The company is going to hoist the anchor with Resorts World One, a ship that take guests on a trip around Chinese waters.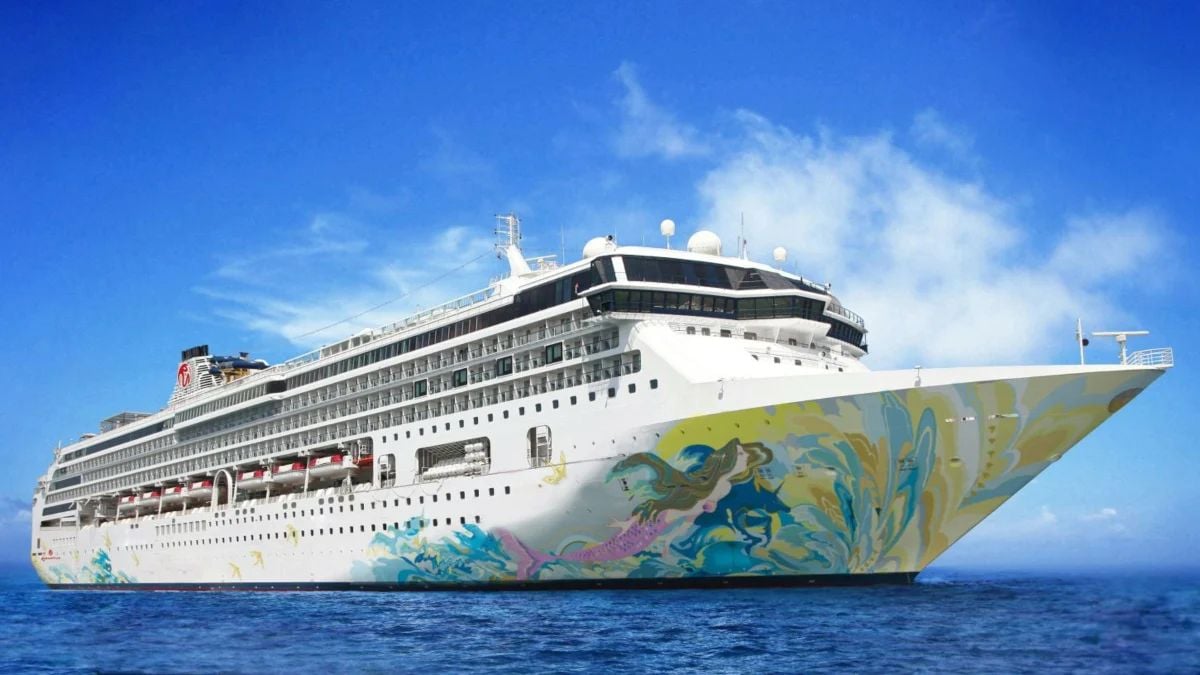 Resorts World One, previously Genting's Explorer Dream, is the first ship announced by Resorts World Cruises Pte Ltd, a company launched by Genting Hong Kong founder Lim Kok Thay last April. Now that China is relaxing its anti-COVID-19 rules, the vessel will become the first to operate around China.
As per Fleetmon, the new cruise ship will sail from Singapore for two weeks as it takes over for Resorts World's other cruise ship, Genting Dream. The cruise ship can accommodate 1,856 passengers in its 928 staterooms; however, Resorts World hasn't indicated how many guests will be on the maiden voyage.
Fair Winds And Following Seas
Resorts World One will launch its inaugural "repositioning cruise," a cruise that has different embarkation and disembarkation points, on March 3. It will be a five-night trip from Singapore that has port calls in Ho Chi Minh City and Da Nang in Vietnam as it makes its way to Hong Kong. For anyone who wants a slightly longer trip, they can board March 2 in Port Klang, Malaysia.
Dream Cruises, the cruise company Genting started to put in the water, owned Explorer Dream until January of last year. The company had to file for liquidation after COVID-19 forced its sea-going plans into drydock.
Bills piled up and passengers found themselves left high and dry when debtors began to call. Genting then began selling off its assets after failing to secure new funds.
Since then, Genting founder Lim Kok Thay brought to life Resorts World Cruises, but has asserted that it has no relationship with Genting other than the name. Genting is also behind the Resorts World casino brand, with operations in Las Vegas, New York, Singapore and others.
With Explorer Dream splashing, Resorts World Cruises hopes to run it along its second ship, Genting Dream. It is already in service, but will need to take a break soon for maintenance. As a result, during its two-week downtime, Explorer Dream will take over any trips it would have made.
Genting Close To Wrapping Up
In the wake of the trouble it has experienced and its inability to weather the storm, Genting Hong Kong will hold a meeting with creditors and other backers beginning tomorrow. They will discuss the appointment of a permanent liquidator to oversee the company's assets for its reorganization.
They'll hold a second meeting the following day if necessary. In accordance with Bermuda law, all creditors of Genting Hong Kong and Dream Cruises have already received notification about the gatherings.
Creditors and backers have first shot at helping determine who will be the permanent liquidator. They could also form part of a committee that would have responsibility of managing the process, should such a committee be necessary.
The post Resorts World Cruises Splashes First Cruise Out of Hong Kong on China Tour appeared first on Casino.org.