Norwich City FC is coming off an impressive 3-1 win over Birmingham in the second-tier English Football League (EFL) Championship on Tuesday, but the victory is overshadowed by negative publicity. In light of the sensitive nature of gambling topics in the UK, the club's decision to distribute betting-related emails has ruffled a few feathers.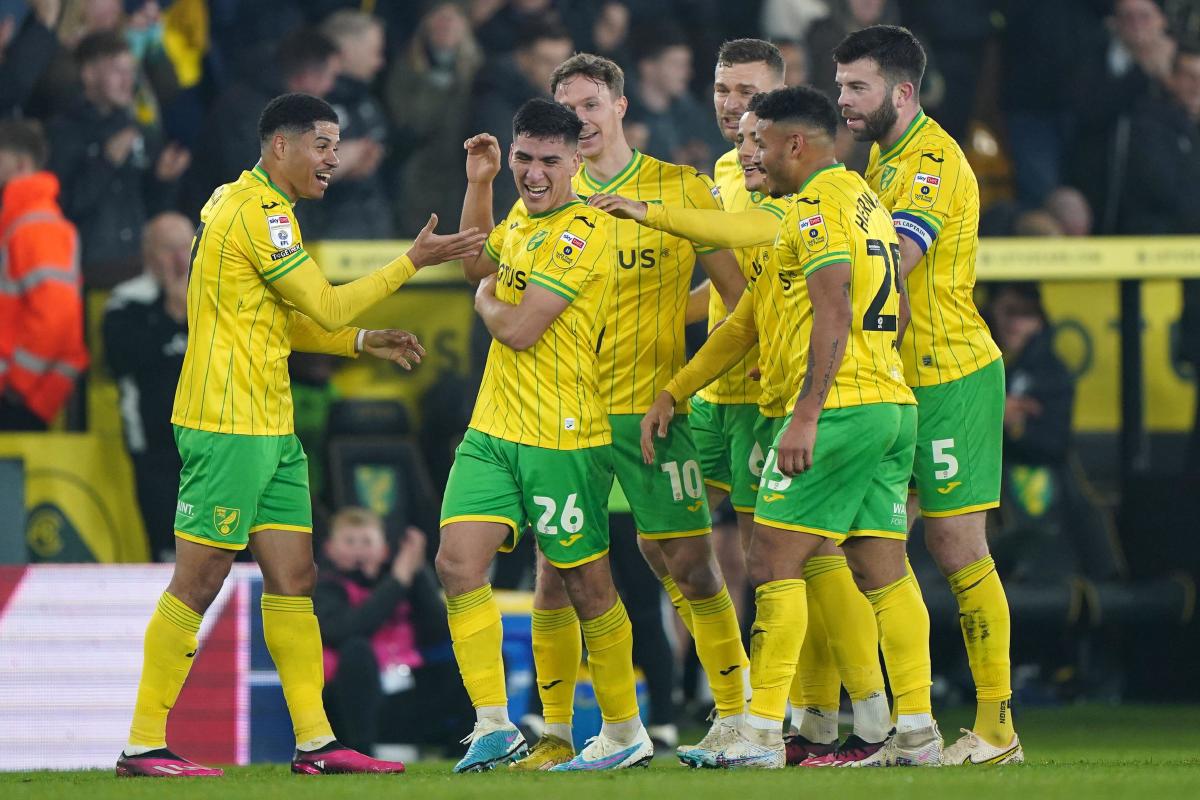 Norwich City, which signed DraftKings as a partner last October, reportedly sent an email to subscribers plugging the Spreadex sports betting platform, according to the BBC. It offered bonuses to anyone who registered for an account and placed a bet with the operator.
While that may not seem controversial by itself, there's more to the story. There were apparently more than a few recipients who have stepped away from gambling over their addiction and had self-excluded from gambling-related marketing.
Norwich City Ignores Its Mantra
The BBC received an alert from James Grimes of The Big Step, a group that's trying to eliminate gambling and betting ads in UK sports. Grimes had received a complaint from a former gambling addict in recovery and shared it with the media outlet.
Grimes, who is also a former gambling addict, expressed his disappointment in the soccer club's marketing tactics. He pointed out that Norwich City had previously stated that it was going to stop having gambling sponsors, and he feels the marketing campaign countermands that claim.
Grimes called the email "disappointing" and "inexcusable," but the club probably could have saved itself a lot of grief if it had done more due diligence. If it had ensured that all recipients of the email had approved gambling-related communication, the issue may have never surfaced.
Grimes added that it seems contradictory that a club that has denounced gambling sponsorships would send out betting-related marketing. However, just because clubs may not want to put gaming operators on the front of their jerseys doesn't mean they oppose the idea completely.
Gambling and betting still occupy legitimate spots in the commercial space. As the UK Gambling Commission has pointed out on numerous occasions, the "problem gambling" rate in the UK is less than 0.5%, making it virtually non-existent. However, Norwich City, which hasn't responded to a request for comment from the BBC, should have been better at policing its marketing efforts.
Responsible Gambling Tops In The UK
Although there are issues more pressing than gambling in the UK, in the gaming industry, nothing is getting more press time than responsible gambling. The government's updated gambling reforms are long overdue, according to industry insiders, but progress is reportedly coming.
When the government presents its gambling white paper, it will likely support a recommendation of the English Premier League (EPL) that would lead to a front-of-shirt ban by gambling companies. However, if previous rumors are true, it will only cover the EPL, the top tier in English soccer. It won't cover other tiers, such as the EFL.
The UK government acknowledged this week that it is moving closer to the presentation of the white paper. It added that reforms to the sports industry will be a large part of it; however, there are still questions about when the reforms will be ready.
The government will take a short break at the end of March, returning in May. Following another cabinet reshuffle two weeks ago by Prime Minister Rishi Sunak, sports minister Stuart Andrew is confident an update will be ready "in the coming weeks."
The post Second-Tier Soccer Club in England Blasted Over Gambling Ad appeared first on Casino.org.