If South Korea wants to become an important destination in Southeast Asia for gamblers, and challenge Japan's potential, it's heading in the right direction. After the lull COVID-19 brought to the region, the country's foreigner-only casinos continue to see a rise in revenue.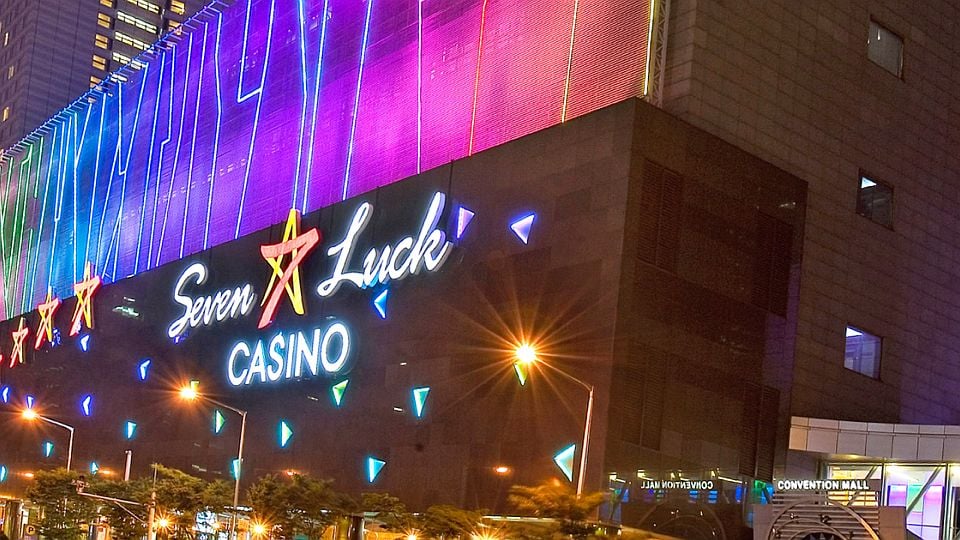 Last year was a bad year for Grand Korea Leisure (GKL) and other casinos in South Korea, still reeling from travel restrictions. However, 2023 has started to produce better results, with the casinos seeing upswings in each of the first two months of the year.
It hasn't been a smooth transition, though, as the operators had to overcome huge obstacles to get this far. A year ago, revenue was starting to climb, but the companies were still reporting massive losses.
GKL Sees Improvements
In a financial health update from last Friday, GKL indicated that its February sales came in a little over KRW36.77 billion (US$28.3 million). This was a 14.6% month-over-month increase but, more importantly, a 437.2% year-on-year jump.
Table games saw the biggest improvement, adding almost 525% from a year earlier as they collected KRW34.32 billion (US$26.44 million). Gaming machines, with KRW2.46 billion (US$1.89 million), increased by 81.7% from a year ago, but also lost 18.6% from January's total.
The table drop across GKL's three Seven Luck casinos in South Korea – two in Seoul and one in Busan – was KRW209.57 billion (US$161.45 million). This was a year-on-year increase of 153.3%, but a month-over-month drop of 23.1%.
The first two months of the year followed an upward trend that was present for much of 2022. GKL reported KRW265.17 billion (US$204.28 million) in revenue last year, a year-on-year improvement of 196%.
At the same time, it had a net loss of KRW22.74 billion (US$17.52 million). However, that was substantially better than the KRW113.2-billion (US$87.21 million) loss from 2021.
In the last quarter of 2022, GKL saw significant improvements. It added 24.6% to its third-quarter revenue and 330% to its fourth-quarter revenue from a year earlier.
Paradise Co On The Mend, As Well
Paradise Co and its four casinos in South Korea saw their revenue dip in February compared to the previous month. However, it still outperformed its figure from a year earlier.
In February, the casino revenue was KRW44.7 billion (US$34.5 million), 7.2% lower than it was in January. This was 163% higher than in February 2021, but a drop in both table game and gaming machine action resulted in the slip.
February's table drop was the main reason for the decline. It registered a month-over-month decline of 23.9%, closing at KRW362.4 billion (US$280 million). Table games lost 5.1% from January, slipping to KRW42.3 billion (US$32.6 million), and gaming tables reported a 33.2% drop to KRW2.36 billion (US$1.8 million).
However, looking at the bigger picture, the new year is bringing greater success overall. The combined revenue for the first two months was KRW92.8 billion (US$71.6 million), representing a 164% jump from January and February of 2022.
Shinhwa World Needs Support
Shin Hwa World, which called itself Landing International Development until late last year, continues to struggle, although it's also heading in the right direction. The company, which operates the Jeju Shinhwa World resort in Jeju, reported a loss for 2022, but not as big as the loss from 2021.
In an update last week, the Hong Kong-based company acknowledged that it will report a consolidated net loss for the year. It is still crunching the numbers, but added that, despite still being in the red, it expects to see an improvement of around 65-85% over 2021.
That year, it had a net loss of HKD1.06-billion (US$134.9-million). However, that was half the HKD2.12 billion (US$270.08 million) from 2021. Shin Hwa expects to release the final 2022 results sometime this month.
The post South Korea's Casinos Continue to Rebound as Travel Restrictions Ease appeared first on Casino.org.