Fitur, the international trade show held in Spain each year for the tourism industry, just concluded this week. It was the perfect opportunity for a Spanish company to drum up interest for a new casino resort coming to the Dominican Republic with the help of another Spanish company, casino operator Orenes Group.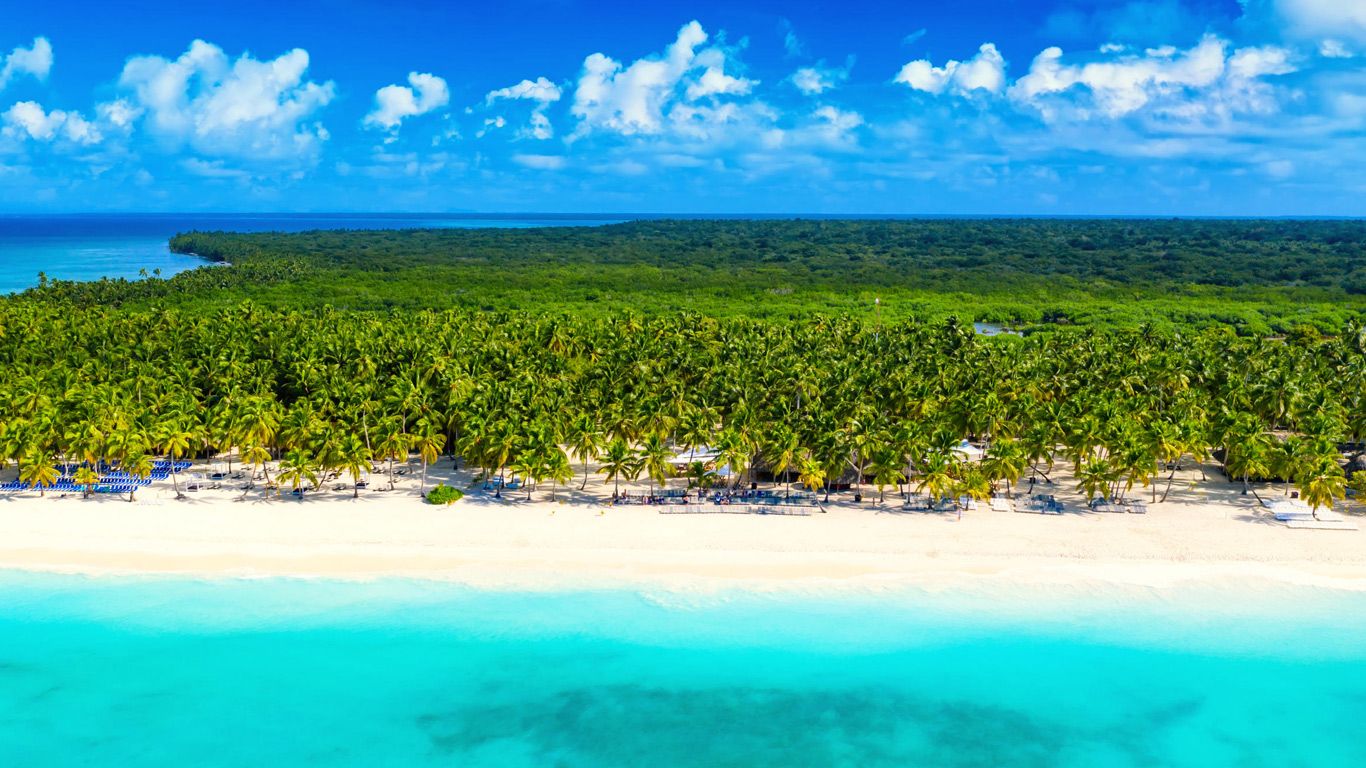 During Fitur, the president of the real estate development company CLERHP, Juan Andrés Romero, spoke about the project, Larimar City. It's beyond the conceptual dream phase and moving into the planning phase, but still has a long way to go.
The project has already secured interest from Orenes, which will operate the casino, even though the final designs are still in the works. CLERHP isn't sure if it wants a dedicated casino or a mixed-use facility, and is in no hurry to decide.
Larimar City Hopes To Clean Up DR Image
Larimar City's construction will cover around 2.7 million square meters (about 667 acres) and will include a boardwalk with restaurants and other types of shops. It will offer 25,000 apartments, possibly with six hotels, the casino, a hospital and education centers. Nestled throughout the Dominican Republic paradise will be swimming pools and water attractions, a shopping center, green areas, sports fields and health clubs.
CLERHP owns 100% of the land through its subsidiary Inecar, giving it full control of the project. Inecar will carry out the works on the entire complex for 11 years, which will mean a work portfolio of €175 million (US$190.59 million) just for the ​​structures. If things stay on track, work will start in the second half of this year.
Inecar will have another €100 million (US$108.9 million) invested for project management activities, which are already beginning. However, according to Romero, investment partnerships, especially with hotel chains, are going to be part of the equation.
CLERHP and Orenes Group signed an agreement for the management of the casino last month. However, there are two scenarios that are still being reviewed for the final version of Larimar City's gaming operations.
One would be the Odysseus, a mixed format of leisure and casino, which includes nightclubs, gastronomy and other activities. The other would be a pure casino format, which would bear the name Gran Casino Orenes Punta Cana. Romero told Spanish financial news outlet Investment Strategies that the decision would be made in the next couple of months.
The apartments will be available for purchase, which Romero expects to take about 10 years. Then, over the following two years, CLERHP will wrap up construction. In other words, it's going to be a while before the project comes to life.
Orenes Group On The Rise
Orenes has been able to weather the COVID-19 debacle better than many gaming companies. This is evidenced by its continued growth and global expansion.
Recently, the company added to Atlántica de Azar, its subsidiary for Spain's Galician market. Orenes announced the acquisition of two gaming operators in the region, Eplomarsa Coruña and Electrónica Erma.
The purchases grew its footprint to a total of 342 gaming halls in Spain and more than 20,000 recreational machines in various leisure and hospitality properties.
Orenes has eight casinos in Spain and another three in Mexico, a territory of special interest for its strategic plan. In the latter, it just expanded its gaming footprint through an investment of €300 million (US$326.52 million). It's also active in Ireland, Andorra, Ecuador and Colombia.
The post Spanish Companies United To Bring New Casino Resort to the Dominican Republic appeared first on Casino.org.