Last December, the City Council of São Paulo, Brazil, decided to reward sports betting operators with a tax cut when it established a new rate for the tax. Rio De Janeiro might soon follow suit and is currently discussing a citywide measure to attract gaming companies.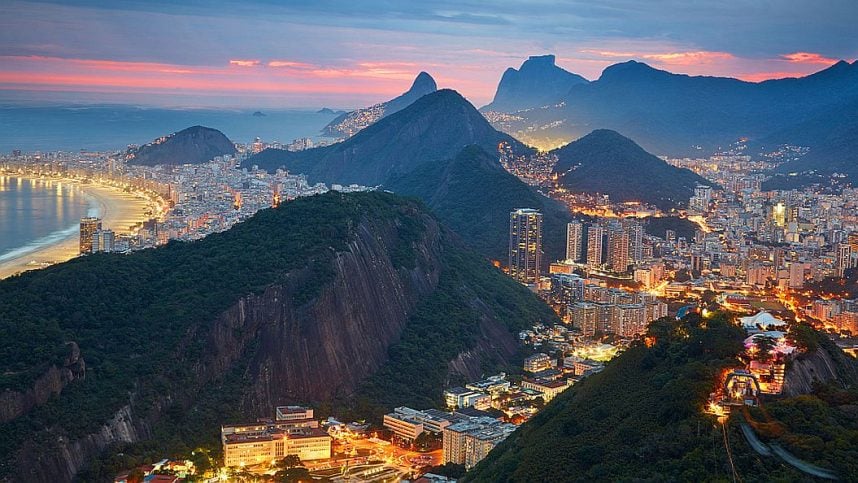 São Paulo approved a measure that reduced the Tax on Services of Any Nature (ISS, for its Portuguese acronym) to 2%. Rio's City Council, according to media outlet BNL Data, has opened a dialogue to discuss taking a similar stance in January, and the topic is getting new airtime in front of legislators.
Discussions began this week on Bill No. 1822/2023. Through it, Rio could establish a reduced ISS rate for local companies, including online bookmakers and others, that set up roots in the city. However, federal tax law changes could ultimately offset any savings.
Attracting New Business
Councilman Carlo Caiado, the head of the city council, highlighted the importance of the measure. However, he expressed concern about how the council will monitor the new framework to ensure only eligible companies receive the cut.
He also wants the council to clarify how the reduction could impact the city financially and if it will use any of the funds to promote amateur sports. Typically, a percentage of tax revenue from gambling and betting in most countries goes to sports programs.
Legislator Chicão Bulhões emphasized how much the city and country are currently losing by not regulating the sports betting space. He echoed previous reports that said the sports betting market in Brazil was worth around BRL7 billion (US$1.38 billion) in 2022.
Meanwhile, the forecast for 2023 is up to BRL12 billion (US$2.37 billion). However, some reports have suggested the market could be worth as much as BRL100 billion (US$19.82 billion).
Bulhões also stressed that, to attract companies, Rio has to do more than just become competitive on a fiscal level. Tax cuts aren't enough if Rio can't offer a skilled workforce or a stable political environment.
Another councilman and bill supporter, Pedro Duarte, raised concerns about one particular section. The language suggests that there could be an incremental annual increase in the ISS.
However, it doesn't specify what the base rate of the ISS will be. Bulhões responded by explaining that this could be addressed through an amendment or special regulation when the time comes.
The city council is still debating the initiative and hasn't indicated when it might reach a decision.
Tax Reform Becomes Basis For Change
The federal government continues to explore a new tax and licensing plan for the sports betting market, even though nationwide betting regulations don't exist. Since the plan appeared two months ago, it has become synonymous with the imminent implementation of a regulated market.
It has also led to calls for the government to consider adding new gambling options to the landscape. These discussions have returned time and again for years, but have always failed.
Now, and amid concerns that Brazil is going to lose fiscal ground this year, a renewed push has arrived. Pro-gaming lobbyists are campaigning for the legalization of land-based casinos and slot parlors, although the efforts are still in their infancy.
The post Sportsbooks in Rio de Janeiro, Brazil, Could Receive Tax Break Through New Bill appeared first on Casino.org.